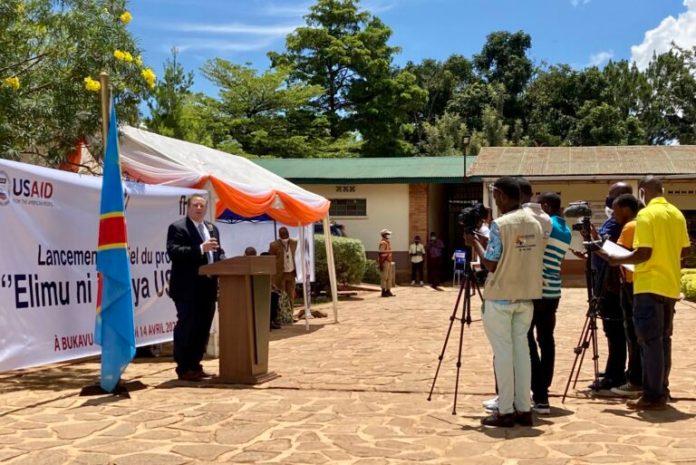 The United States has injected USD 38 million into the "Elimu ni jibu ya USAID" project (which means "education is USAID's response" in French), launched by its ambassador to the Democratic Republic of Congo, Mike Hammer, Wednesday April 14 in Bukavu, in the province of South Kivu.
This 5-year project, which is part of a "cooperative agreement", aims to improve the well-being of populations affected by conflicts and crises through increased access. inclusive, quality and gender-sensitive education services, strengthening the resilience of individuals and communities through education and improving collaboration between education stakeholders.
Secondly, the "Elimu ni jibu ya USAID" project integrates, on a technical level, the approach of conflict risk analysis and education in order to propose intervention packages guaranteeing basic training adapted to the contexts of emergency of teachers. It also gives children and girls and boys access to basic learning opportunities in safe and predictable environments.