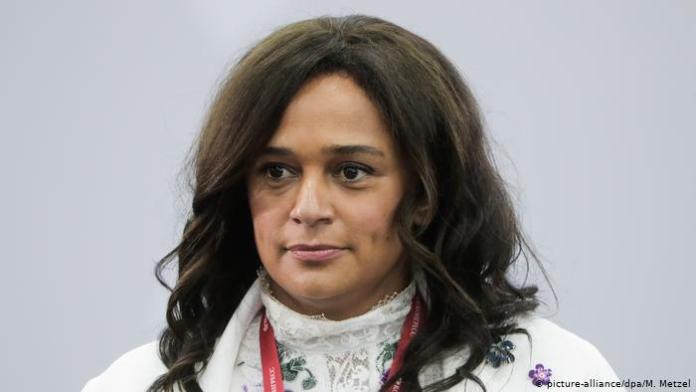 "Documents attesting to a large-scale plot orchestrated by relatives of Angolan President João Lourenço" against Isabel dos Santos, have been filed in the High Court of Justice in London by the private Israeli intelligence agency Black Cube, according to a press release on behalf of the Angolan businesswoman, published this Monday, March 29. This new evidence would concern audio and video recordings questioning the "Luanda Leaks" revelations published in January 2020.
In defense of the daughter of former Angolan President José Eduardo Dos Santos, this case is based on a "targeted attack by the Angolan intelligence services, operating under the express direction of the government of Lourenço", the aim of which is to gain control. , illegally, on the assets of Isabel dos Santos. The statement said the new evidence presented to the High Court of Justice in London is part of the ongoing proceedings against Unitel International Holdings (UIH, owned by Isabel dos Santos) by Angolan telecommunications company Unitel. , which requires repayment of loans granted to UIH in 2012 and 2013.
In her statement, Isabel dos Santos' lawyer Michelle Duncan said, "The evidence presented to the court is as overwhelming as it is disturbing. They highlight the fact that the proceedings brought against UIH by Unitel in the High Court are only one element of a malignant and far-reaching campaign undertaken by the Angolan government to illegally seize the assets of Ms. dos Santos ".
As a reminder, on January 19, 2020, an investigation by the International Investigative Journalism Consortium (ICIJ) revealed "fraudulent financial schemes" by the daughter of former Angolan president dos Santos and her husband, Sindika Dokolo, who has since died. This affair led to the freezing of Isabel dos Santos' bank accounts and NOS assets in Portugal and to the nationalization of her shares in the Portuguese company Efacec, present in the sectors of energy, electric mobility, engineering. and transport.
journaliste économique, titulaire d'un Master II en Communication et Journalisme de l'Institut Supérieur des Sciences de l'Information et de la Communication de Dakar (ISSIC). Grande amatrice de lecture et de musique. Féministe dans l'âme et passionnée de mode.