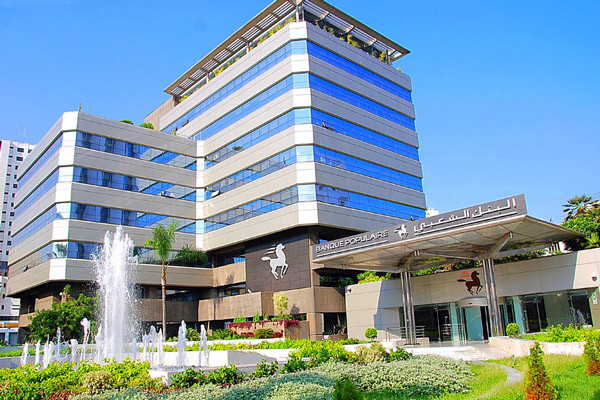 The Banque Centrale Populaire group (BCP) published on Thursday, March 25, 2021, a new update of the financial results for the year ended December 31, 2020. Despite the crisis, the group's subsidiaries, particularly in Africa, have contributed to the tune of 44% to consolidated net banking income (NBI).
The group noted strong momentum in the NBI of international subsidiaries, growing by + 34%, or 3659 million dirhams (404 million dollars) in 2019 against 4903 million dirhams (542 million dollars) in 2020. A performance mainly due to the integration of the three new acquisitions in Africa (Congo, Mauritius and Madagascar). The result is also driven by the good performance of the historical subsidiaries (+ 7% of NBI).
Regarding the cost of risk, Morocco's second largest banking group has taken good steps. The cost of risk amounted to MAD 2,567 million ($ 283 million) in 2019 compared to MAD 6129 million ($ 677 million) in 2020, an increase of 138.5%. A significant additional cost of risk, reflecting in particular the group's conservative stance in understanding credit risk.
However, BCP's net income decreased by 59%, or 2,999 million dirhams (331 million dollars) against 1,229 million dirhams (136 million dollars). For its part, the consolidated net income decreased by 67%, or 3,888 million dirhams (429 million dollars) in 2019 against 1,283 million dirhams (142 million dollars). In terms of jobs, outstanding customer loans fell slightly by 1.2% to 201 million dirhams (22 million dollars).
However, the BCP group processed and validated nearly 18,746 "Damane Oxygene" loan requests, and 14,551 for "Damane Relance".