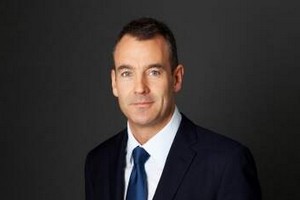 The British hydrocarbon giant shows a loss of 20.3 billion dollars according to the results unveiled Tuesday, February 2, against the trend of its evolution in previous years. In 2019, BP made a net profit of $ 4 billion. "We expect much better days for all of us in 2021," suggested Bernard Looney, CEO of BP, who has just completed his first fiscal year.
The group expects demand to pick up this year but expects to suffer in the first quarter due to new restrictions on variants of the virus. In total, BP on average sold its oil at a price of $ 39 to $ 42 in 2020, compared to $ 57 to $ 64 in 2019. Its annual revenue fell 35% to $ 180.4 billion.
BP suffered losses in the first three quarters of 2020 and in particular decided to write off a huge charge in the second quarter, in the order of $ 20 billion, reflecting asset write-downs in order to take into account the lasting impact of the health crisis on crude oil prices. The company has made a strategic shift towards green energy and carbon neutrality by 2050.
Commitments in Senegal and Mauritania: not concerned?
BP's gigantic losses raise questions about its commitments in the Large Tortue Ahmeyim project off the coast of Senegal and Mauritania. During his meetings with the Senegalese and Mauritanian presidents, Macky Sall and Mohamed Ould Cheikh El-Ghazouani, on January 19, 2020 in London, Bernard Looney, Chairman and CEO of the British Petrolum Group (BP), was committed to the mega-project. Since those two summit interviews, the game has changed with a coronavirus crisis that deeply affected BP, prompting it to disengage thousands of employees and accelerate its green shift.
BP intends to gradually turn away from upstream oil and gas to see its production drop from 2.6 million boe / d in 2019 to around 2 million boe / d in 2025 and to only 1.5 million boe / d in 2030. At the same time, the solar and wind capacity of the British major is expected to increase from 2.5 GW to 25 GW by 2025 and 50 GW by 2030.