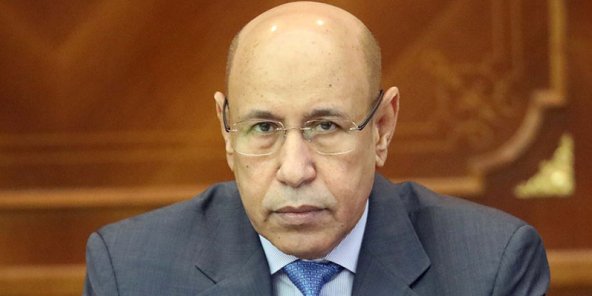 The Islamic Republic of Mauritania has signed the Agreement for the Establishment of the Fund for Export-Development in Africa (FEDA), a development impact-oriented subsidiary of Afreximbank.
The agreement was signed on 6th January 2021 by the Minister for Foreign Affairs and International Cooperation, Mr. Ismail Ould Cheikh Ahmed, on behalf of the Islamic Republic of Mauritania.
Mauritania becomes the second signatory of the Establishment Agreement after Rwanda signed in November 2020. To complete the FEDA Legal Establishment, two Afreximbank member states are required to sign and ratify the Establishment Agreement. Mauritania's signature helps move FEDA's Legal Establishment process forward.
The Establishment Agreement grants FEDA legal capacity to conduct business in its own name as an International Organization with Privileges and immunities accorded to other Multilateral Financial Institutions in Mauritania.
Professor Benedict Oramah, President and Board Chairman of Afreximbank, and Board Chairman of FEDA said:
"The Bank is delighted with the action taken by Mauritania which is a significant step in the Legal Establishment of FEDA, so that it can in its own name start providing capital with a focus on delivering impact in intra-African trade, industrialization, value addition and export development, while providing returns to investors. We look forward to more Afreximbank member countries joining FEDA in the near future so it can scale-up its activities".
FEDA was established by Afreximbank to catalyse Foreign Direct Investment (FDI) flows into Africa's trade and export sectors and to fill the equity funding gap that amounts to $110 billion per annum in the areas of Intra-African trade and Export Development.
FEDA aims to provide equity financing to companies operating in key industries and sectors to significantly increase the likelihood of success in delivering on Afreximbank's development priorities and meeting the Bank's strategic goals under the main pillars of the intra-African Trade Strategy and the Industrialisation and Export Development Strategy.
——–
About Afreximbank: The African Export-Import Bank (Afreximbank) is a Pan-African multilateral financial institution with the mandate of financing and promoting intra-and extra-African trade. Afreximbank was established in October 1993 and owned by African governments, the African Development Bank and other African multilateral financial institutions as well as African and non-African public and private investors. The Bank was established under two constitutive documents, an Agreement signed by member states, which confers on the Bank the status of an international organization, and a Charter signed by all Shareholders, which governs its corporate structure and operations. Afreximbank deploys innovative structures to deliver financing solutions that are supporting the transformation of the structure of Africa's trade, accelerating industrialization and intra-regional trade, thereby sustaining economic expansion in Africa. At the end of 2019, the Bank's total assets and guarantees stood at USD$15.5 billion and its shareholders funds amounted to US$2.8 billion. Voted "African Bank of the Year" in 2019, the Bank disbursed more than US$31billion between 2016 and 2019. Afreximbank has ratings assigned by GCR (international scale) (A-), Moody's (Baa1) and Fitch (BBB-). The Bank is headquartered in Cairo, Egypt.