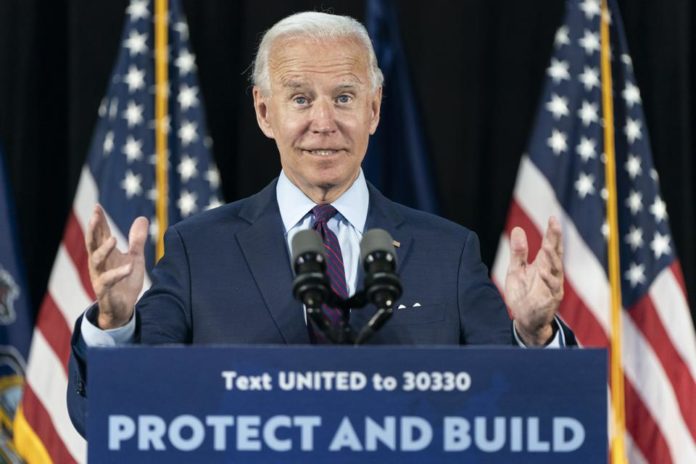 Long paralyzed by the Joe Biden program to cancel the tax incentives put in place by his predecessor, Wall Street has turned tack, welcoming the inauguration of the 46th President of the United States with new records set on Wednesday, January 20 while the whole world was focused on Donald Trump's absence from the handover ceremony.
Thus, the Nasdaq soared 260 points, or 1.97%, to 13,457 points and this after having seen red the day after the announcement, in early January, that the Democrats would control the two chambers of Congress. , on the grounds that they would be more severe than the Republicans towards the digital oligopolies. The electronics compartment was notably driven by Netflix, up 17%, after announcing that its number of subscribers reached 200 million in 2020.
The S&P 500, for its part, rose 52 points, or 1.39%, to 3,851 points, its best performance on the day of the inauguration of a presidency since the start of Ronald Reagan's second term, according to LPL Financial. The Dow Jones rose 257 points, or 0.83%, to 31,188 points. The three indices erase a previous record set on January 8 and literally sell Donald Trump to accumulate Joe Biden. Analysts say Trump's restless presidency is "swapped" by the calm presidency. Rather than anti-Chinese unilateralism, the market is banking on greenery and the Paris climate agreement. Wall Street, which has been coaxed for four years by Donald Trump, who staked more on the Dow Jones than the morale of the average American, has shifted effortlessly, according to the logic of "business as usual", showing by where finance is apolitical.
The new US president will release 1.9 trillion dollars to deal with the impact of the Covid-19 pandemic. These measures, which are supposed to boost consumption and investment, are viewed favorably by financial circles. Such a prospect, defended by the future Secretary of the Treasury, Janet Yellen, against US senators, had already supported Wall Street on Tuesday.
Under Trump, the Dow Jones recorded an annualized return of 11.8% from his inauguration until his last day in office, according to Ryan Detrick, chief market strategist for LPL Financial. It's better than any Republican president since Calvin Coolidge in the 1920s, but it's not as good as the performances of Bill Clinton or Barack Obama, two former Democratic presidents.
Financial Afrik se propose de délivrer l'information financière stratégique aux cadres et dirigeants, à travers une newsletter quotidienne et un site web qui couvre toute la finance africaine.