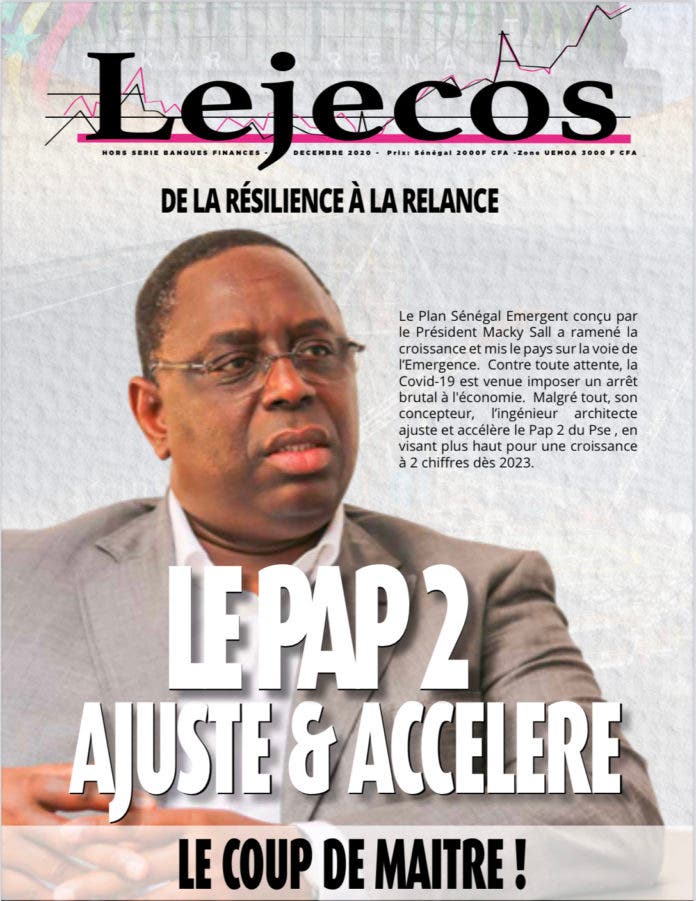 Le Journal de l'Economie Sénégalaise (Lejecos) has just released its third special issue entirely devoted to the recovery plan (PAP 2) of Senegal.
In his editorial, the director of publication, Ismael Bâ, salutes the leadership of President Macky Sall, architect of the revival. The involvement of the private sector is strongly encouraged by the Head of State. « The call of the Head of State to the private sector in the PAP2A budgeted at 22.4 billion euros, in particular up to 42% of this amount, is commensurate with the role that the private sector must play in mobilization of resources, "recalls the columnist who reviews the various aspects of Senegal's post-Covid economic program.
President Macky Sall wants, through the Pap2a, and over the 2019-2023 sequence, to give a high priority to food (agriculture, livestock and fishing), pharmaceutical and health sovereignty, and at the same time boost the industrialization of the economy, digital technology, tourism, housing, further promoting territorial equity and social inclusion.
Financial Afrik se propose de délivrer l'information financière stratégique aux cadres et dirigeants, à travers une newsletter quotidienne et un site web qui couvre toute la finance africaine.