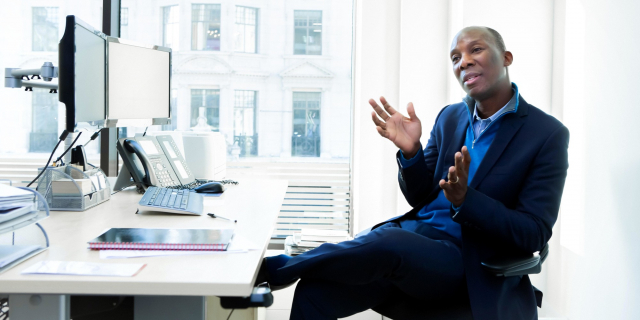 Helios Investment Partners ("Helios"), the largest dedicated private equity fund in Africa with more than $ 3.6 billion in assets under management, today announced a partnership with BİM BİRLEŞİK MAĞAZALAR ("BIM "), The Turkish leader in discount food distribution, listed on the Istanbul Stock Exchange with a market capitalization of over $ 5 billion. This partnership aims to support the development plan of BIM's activities in Morocco through the acquisition of 35% of this subsidiary by Helios, valuing the company at more than $ 200 million.
Created in 2009, BIM Maroc is the leader in food distribution at discount prices in Morocco with more than 500 stores throughout the country. The company provides essential products at competitive prices by leveraging its recognized brand « BIM », its high quality private labels as well as its efficient logistics platform.
Zineb Abbad El Andaloussi, Partner at Helios, said: "The BIM brand is deeply rooted in the minds of Moroccan consumers and is now part of their daily lives. The brand gained notoriety during the Covid-19 crisis thanks to the high availability of its products, made possible by its logistics platform and its local supply of more than 85% of its products. Since 2009, BIM has invested heavily in its Moroccan activities demonstrating a strong commitment to the country with the vision of making it a launching platform for its African expansion in the years to come. We look forward to working with BIM to continue to develop the company's local production capacities and continue to offer Moroccan consumers quality products at competitive prices « .
Alykhan Nathoo, Partner at Helios, adds: "We are very pleased to partner with BIM, the pioneer in discount food distribution in Turkey, and to invest in their market-leading, high-growth Moroccan subsidiary. The company plays an important role in the lives of Moroccan consumers, offering quality products at competitive prices in local stores that offer high hygienic standards. Over the past 10 years, BIM Maroc has been one of the main contributors to the development of modern distribution chains in Morocco. The brand has significant room for growth in the years to come « .
BIM Board Member Haluk Dortluoğlu adds: "We are very excited to work with Helios, a leading growth-focused private equity firm in Africa, to write this new chapter. of BIM in Morocco.
We believe that this investment represents a strong mark of confidence in our Moroccan establishment and in our long-term strategy in Morocco. With its expertise and experience, Helios will contribute to BIM Maroc's growth strategy and strengthen its ability to bring value to consumers and to the ecosystem of modern distribution chains in Morocco. Strengthened by this partnership, the location of the company will be one of the pillars of BIM Maroc's growth and will allow us to continue to offer better service to consumers at competitive prices « .
The closing of the transaction is subject to the approval of regulatory authorities
Financial Afrik se propose de délivrer l'information financière stratégique aux cadres et dirigeants, à travers une newsletter quotidienne et un site web qui couvre toute la finance africaine.