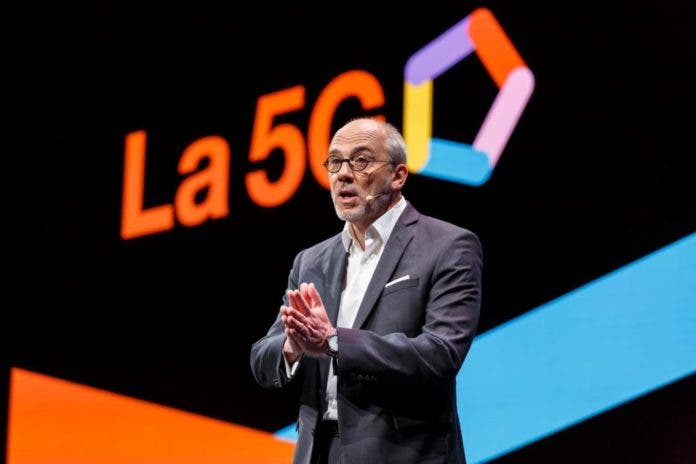 Orange announces the launch of its 5G network in 15 French municipalities, from December 3, 2020, while the anti-Huawei decree, taken by the whole West (USA, European Union and Australia) in a flawless alignment, under the dictation of Donald Trump, could evolve, it is said, with the defeat of its designer in the US presidential elections.
Pragmatic, Orange had from the start focused on Nokia and Ericsson while its competitors, Bouygues Telecom and SFR, had chosen the Chinese equipment supplier. If the operator SFR is the first to launch its 5G network in Nice, it still remains suspended from the authorizations of the mayor of Paris, Hanne Hidalgo, to deploy its network there.
The French government no longer wants (unless the arrival of the Biden administration decrees an end to hostilities with China) that China's Huawei antennas be used for 5G. However, they represent more than half of the branches already deployed by SFR. The operator has a transitional authorization valid for three to eight years to dismantle its equipment and switch to Nokia. SFR, which has 8,000 Huawei antennas (50% of its fleet) at a unit cost of 100,000 euros, is asking for financial compensation from the state in the order of 800 million euros.
In the meantime, Orange is launching its 5G at 3.5 GHz with speeds up to 3 to 4 times faster than 4G to meet changing customer needs. Only 3.5GHz frequencies allow a true 5G experience.
For Stéphane Richard, Chairman and CEO of the Orange Group, "this new technology is a breakthrough innovation that will allow all of our customers, both individuals and businesses, to benefit from an unprecedented quality of service and develop new uses. The deployment will be done gradually and in a constructive dialogue with all local authorities, in parallel with our efforts to expand the coverage of the French territory in 4G. As a responsible operator, Orange is committed to offering the best to its customers to meet their growing connectivity needs, thanks to more efficient technology that is also more energy efficient. "
As a reminder, at the end of 2019, a law aimed at "preserving the interests of defense and national security in the context of the operation of mobile radio networks" had been promulgated, de facto excluding the Chinese giant. The law in question obliges operators to have their equipment validated by the National Security and Information Systems Agency (ANSSI), which has undoubtedly affected the deployment of 5G by Bouygues Telecom and SFR.