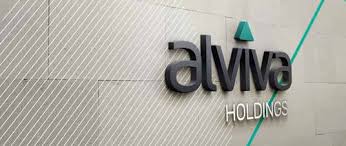 Alviva Holdings Ltd, announced, has acquired technology distributor Tarsus for R185.4 million ($ 11.8 million). The establishment stressed that this transaction is part of the expansion in products of local and regional IT distribution activities.
The transaction is in line with continued expansion in Africa where Tarsus has revenue exceeding R670 million ($ 42.8 million), the company said in a statement on Thursday, 12 November. Upon approval of this acquisition by the appropriate authority, Tarsus will become a subsidiary of Alviva.
Despite the negative effects of the coronavirus and the confinement in South Africa, the structure has indicated that it has shown resilience. "Although the financial results are disappointing compared to previous periods, the group has been resilient despite the enormous challenges," the company said. At the end of the first half of 2020, Alviva recorded a 50% drop in its overall profits.
Revenue fell 7% to 14.8 billion rand ($ 946 thousand) and earnings before interest, taxes, depreciation and amortization (EBITDA) fell 18% to 708 million rand ($ 45.2 million). As for net earnings per share, it fell 50% to 149.4 cents. The group declared a dividend of 15 cents per common share, down 50% from the previous year.
Established in 1986, Alviva Holdings Limited, formerly Pinnacle Holdings Limited, is engaged in the manufacture, distribution and support of information and communication technology (ICT) hardware, software and infrastructure.