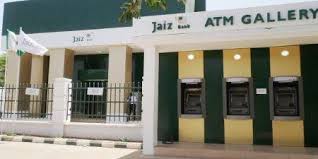 Despite the impact of the coronavirus health crisis on the Nigerian economy, Jaiz Bank, the only Islamic bank listed on the Nigerian stock exchange, is continuing its path. After recently initiating a capital increase to an additional 3.3 billion naira ($ 8.3 million), the bank is announcing good results in the third quarter of 2020.
Thus, after-tax profits (BAI) increased by 47.72%, or 1.85 billion naira (4.8 million dollars) at the end of September 30, 2020, against 1.25 billion naira ( $ 3.2 million) earned at the end of September 2019. The results show that the bank's assets were 210 billion naira (554.2 million dollars) against 167 billion naira (440.7 million dollars). ) in September 2019, an increase of 25.67%.
Jaiz Bank reported gross income of 13.65 billion naira ($ 36 million), compared to 9.37 billion naira ($ 24.7 million) for the period 2019, a growth of 45.71 percent. Its earnings per share increased 48% from 4.25 kobos in September 2019 to 6.28 kobos in one year.
Commenting on its performance, Jaiz Bank Managing Director, Mr. Hassan Usman, indicated that its third quarter results further demonstrate the bank's ability to develop sustainably. This, he emphasizes, in accordance with his strategic vision of becoming the first interest-free bank in sub-Saharan Africa.