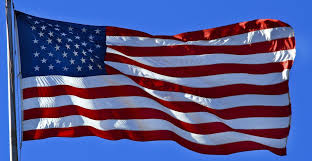 In a publication dated Sunday, November 1, opposition activists announced on social networks that during the opposition's declaration announcing the failure of the presidential election on October 31, there was a diplomatic ballet at the residence of Konan Bédié, in particular the ambassadors of the United States and France.
Faced with contradictory statements on the political situation in Côte d'Ivoire following an uncertain tomorrow's election, the United States has made known its position to dispel any ambiguity. The United States Embassy denies this denial through its twitter account:
"The US ambassador did not meet with Bédié this weekend. The United States respects the constitutional order in the Republic of Côte d'Ivoire, which President Ouattara still leads, and urges all to respect the constitutional order and avoid violence, "he said.
This reaction of American diplomacy raises the question of the infoxes that have invaded the web which some politicians and activists use to stir up conflicts and create psychosis in the mass. Much of the population has made mass purchases for food in the event of conflict. An action prompted by the post of a cyber activist living abroad who affirmed an imminent war in Côte d'Ivoire.
Kapital Afrik intends to deliver strategic financial information to executives and managers, through a daily newsletter and a website that covers all African finance.