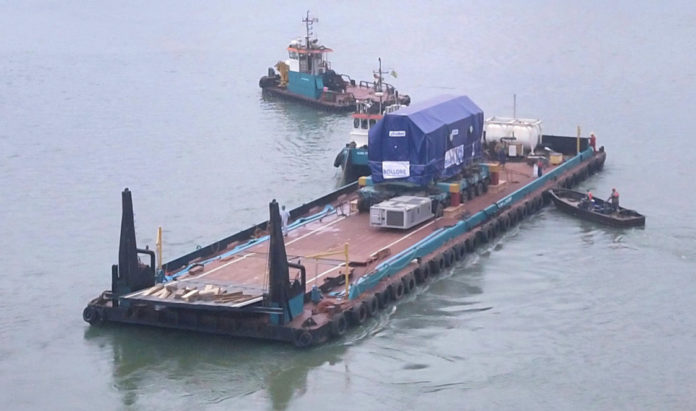 For the Bolloré transport and logistics group, this is the heaviest package transported to Côte d'Ivoire with its 900 tonnes of equipment, including a turbine, an electric generator and various equipment. These machines will be intended for "the construction of the new Azito thermal power station, the work of which is being carried out by the Spanish supplier and manufacturer Cobra", indicates the communication unit of this logistics structure.
In fact, this plant, which contributes to asserting the energy mix in the country, will be equipped with a new turbine, which will increase the power output of the plant by 253 MW, which will rise to 700 MW. The equipment to strengthen the production capacity of this plant was conveyed via "the lagoon water by means of cranes, self-propelled modular trailers and a barge equipped by the operator of the Carena shipyard", affirms Bolloré transport-logistics
Located in the commune of Yopougon, the Azito thermal power station is managed by Azito Energy SA belonging to the British company Globeleq and Industrial Promotion Services West Africa, a member of the Aga Khan fund for economic development. This increase in production, s' included in the extension work of phase IV, for an investment of 170 billion CFA francs (more than 258 million Euros).