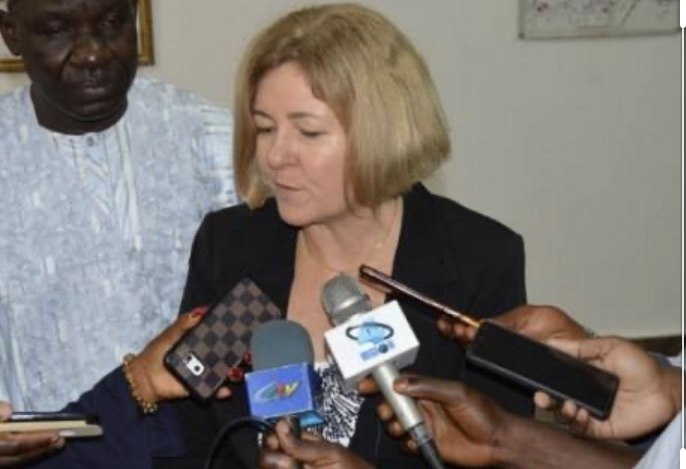 The Senegalese economy is expected to contract this year due to disruptions in economic activity caused by the COVID-19 pandemic, notes the IMF mission.
In the eyes of the services of the International Monetary Fund (IMF), led by Ms. Corinne Deléchat, on a virtual mission from September 9 to 18, 2020 to update macroeconomic projections, and to examine the execution of the 2020 amending finance law and the finance bill for the year 2021, "a recovery is underway, but its pace and extent remain very uncertain".
"The Senegalese economy has been hit hard by the COVID-19 pandemic: it is now expected that real GDP will contract by 0.7% this year, due to the pandemic and the strict containment measures that have resulted in disruption of economic activity that is greater than expected, "says Corinne Deléchat.
A gradual recovery in economic activity has been taking place since May, with most COVID-19 restrictions being lifted, followed by the reopening of borders in July. Senegal's strong health response is showing encouraging signs: the number of new COVID-19 cases and hospitalizations has gradually declined over the past four weeks.
In 2021, production is expected to rebound, with growth above 5% driven in part by favorable prospects in the agricultural sector. However, this projection is subject to considerable risks, due to uncertainties surrounding the pace of the global recovery and the course of the pandemic, which could continue to harm important sectors of the economy, such as tourism, transport and hospitality.
The execution of the amending finance law for the year 2020 is generally proceeding according to plan, with a robust implementation of the economic and social resilience program (PRES) to deal with the COVID-19 pandemic.
The authorities and the IMF team have made considerable progress in establishing the main parameters of the 2021 budget bill, in preparation for the second review mission of the ICPE program, scheduled for the end of October 2020. A meeting of the board of directors is tentatively scheduled for December 2020.