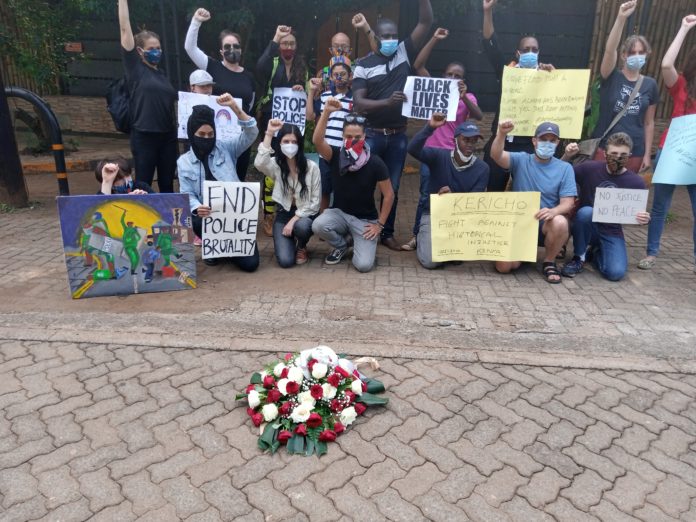 By George Orido
As Kenya experiences a third month of general lockdown the Kenya Diaspora Alliance mobilized protesters and took the Black Lives Matter at the doorstep of the U.S Embassy in Nairobi.
The organization that boasts 200,000 members spread across the globe condemned the murder of African American George Floyd and called for justice with a concoction.
"Demented racists may step on our necks that we may not breathe, but our spirit and desire for freedom will not lose oxygen. George Floyd's body may have been rendered lifeless but the World is now full of George Floyd whose spirit will defeat bigotry and hatred.' Said renowned Lawyer and Director of Kenya School of Law in a joint statement.
Whilst decrying violence and destruction of property they said the country's leadership must show empathy to victims of systematic racism by the police department against the people of colour and blacks in particular.
Dr Shem J. Ochuodho the Global Chairperson, Kenya Diaspora Alliance and Representative of Eastern Africa Region at the AU's Economic, Social and Cultural Council said: "The barbarism inflicted on Africans in China and the United States of America is an affront to all of us and humanity in general. That this is happening during the UN Decade for Peoples of African Decent is blatant rape on our rights as humans and must be stopped immediately through all means, with love, tolerance and non-violence. Similar extrajudicial persecutions by police on Kenyan soil against innocent citizens are just as offensive and must cease forthwith."
The group that also included Society of Black Lawyers and the Bandung Conference which is an international NGO based in Kenya called for a lasting institutional change in a nine-point memorandum as follows:
A wholesale demilitarization of police forces, devolving non-police services to unarmed civil authorities, and the immediate ban of all choke holds by all police forces throughout the United States; and the creation of an effective and robust system of combating the institutionalized racism within all law enforcement agencies to be monitored by an independently elected body, in consultation with the American Civil Liberties Union (ACLU), and the NAACP.
Also the creation of an independent National Federal Police Oversight Commission, with power to monitor and regulate the performance of all 18,000 police departments in the USA, implementing the adoption of a policy of "zero tolerance" when instances of police brutality and use of excessive and deadly force arise.
They have called for an annual report to be produced by the U.S. Department of Justice to be presented to the House Judiciary Committee, and to the United Nations Special Rapporteur for Human Rights and Torture on the implementation of the strategies adopted above.
They asked for the removal of personal immunity that protects individual police officers from civil suits being filed by members of the public, and to impose a clear duty on police officers to de-escalate all encounters before force is used.
Other demands included the adoption of the civil standard of proof to vet, and discipline police officers, who can be suspended from active duty or removed from the force; and the mandatory creation of Civilian Review Boards to hold all 18,000 police forces locally accountable to their individual communities.
They have condemned the use of US military forces against unarmed civilian on US soil contrary to the US Constitution and asked the US Department of Justice to urgently consider applying the concept of "majority jury verdicts" where murder and/or manslaughter is alleged against law enforcement officers.
The largely peaceful demonstrators took a knee in front of the US Embassy in Nairobi in Gigiri with placards some of them reading "#Black Lives Matter" and others reading "End Police Brutality" a wreath of rose flowers laid on the road.
Some of other leaders who spoke included Beldina Auma the Chairman Emeritus, World Bank Group-IMF African Society as well as Barrister Peter Herbert of the Black Lawyers and Bandung Conference.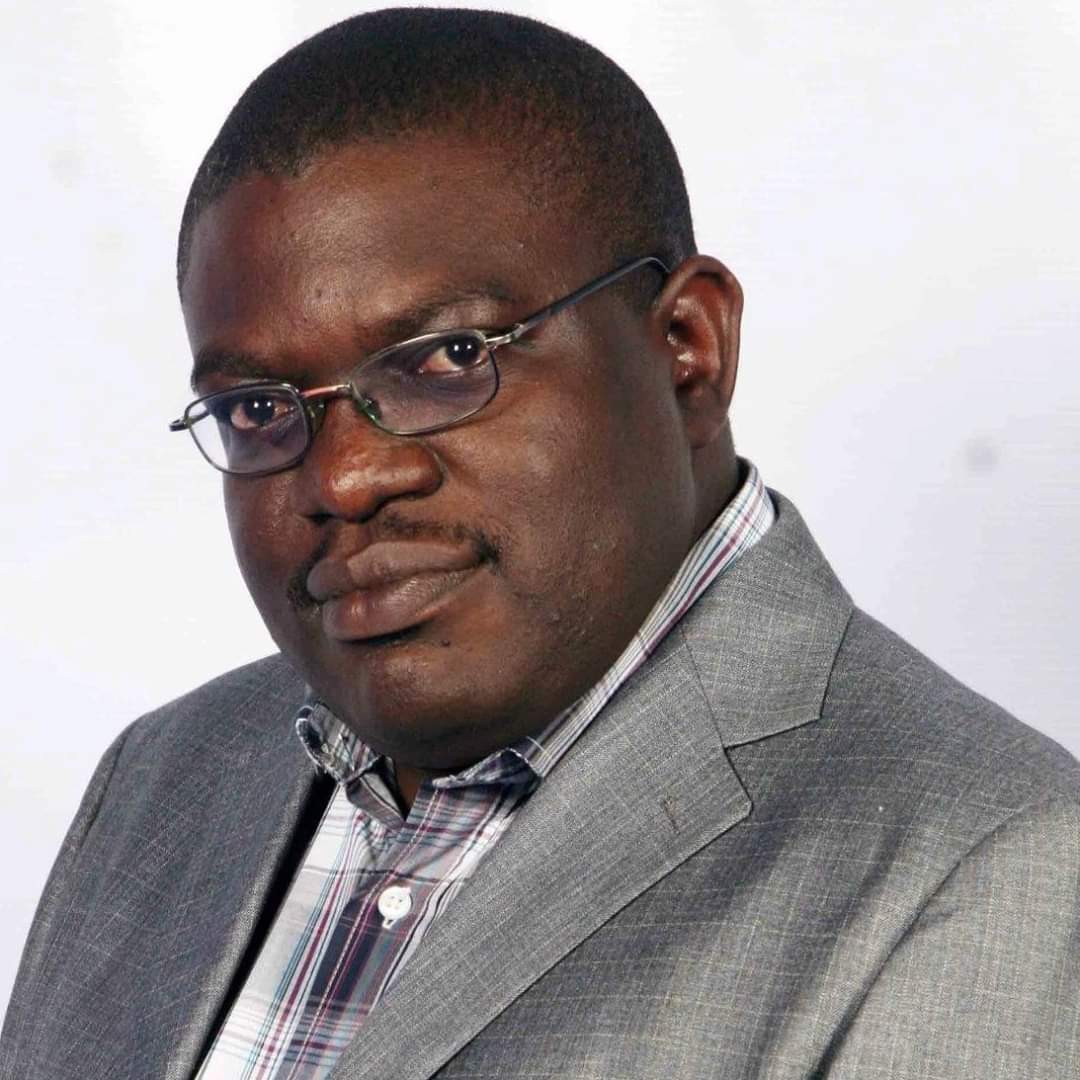 George Orido is an award winning journalist with immense experience spanning over a decade including with East Africa's oldest newspaper The Standard. He has also written for the biggest newspaper in Kenya and East Africa, The Nation. Mr Oriodwho holds a Masters of Arts degree in Communication Studies of the University of Nairobi and a B.A Degree in Mathematics and Economics of Egerton University, is a Fellow of the IVLP in Washington D,C USA.  Based in Nairobi Kenya, Orido is an Adviser with the Institute of Economic Affairs, an Economic Policy think tank and member of the Afica Road Builders Babacar Ndiaye award under the auspices of teh Africa Development Bank. He is currently on the Board administering the Kenya Presidential Economic Recovery Fund for the creative economy.He is the founder and director of Sanaa TheatreAwards.