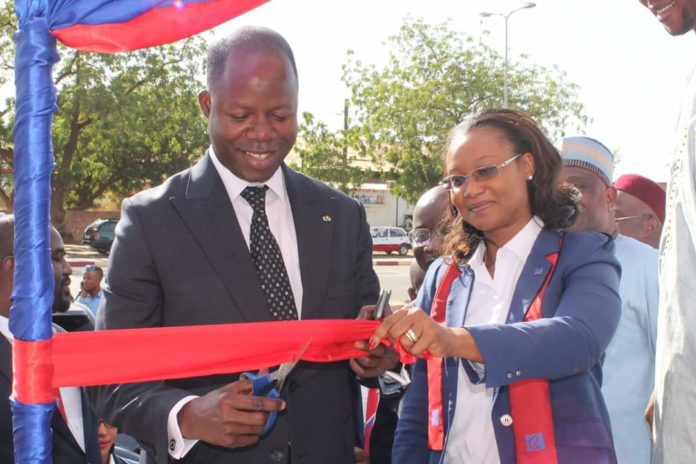 After Senegal and Benin, the Burkinabé financial group, Coris Bank International (CBI), on Monday, December 2, officially launched the activities of its Nigerian subsidiary. Led by Rakiatou Idé Issaka, Coris Bank Niger is registered as subsidiaries of other countries in the financing of the real economy.
With this opening, the bank expands its presence in seven West African countries namely, Benin, Burkina Faso, Ivory Coast, Mali, Niger, Senegal and Togo.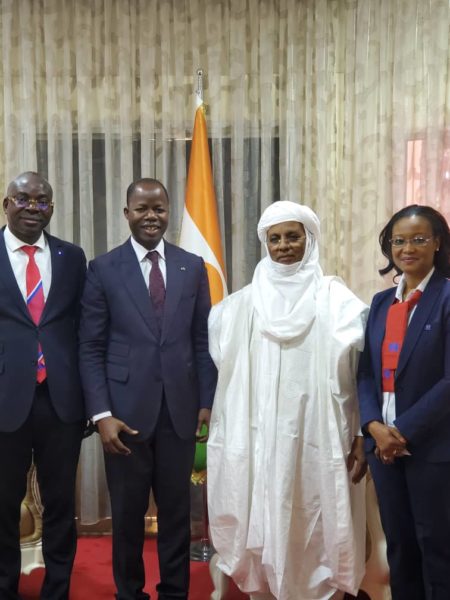 The leaders of Coris Bank International (CBI) received by Prime Minister Brigi Rafini of Niger. From left to right, Diakarya Ouattara, Managing Director of Coris Bank International, Idrissa Nassa, PCA of CBI, Prime Minister of Niger and Rakiatou Idé Issaka, CEO of Coris Bank Niger.
Coris Bank has indicated that it will prioritize financing for SMEs as well as the informal sector, which accounts for around 40% of the country's GDP.
Idrissa Nassa, CEO of Panafrican Coris Bank International, emphasized that "the arrival of Coris Bank International (CBI) in Niger is a continuation of its strategy based on the financing of small businesses".
And Mr. Nassa to continue: "The Nigerian subsidiary will evolve in the logic of what the group does in the West African countries. Our limit will be risk control in Niger.
At the end of the third quarter of 2019, Coris Bank International posted a 7.3% increase in its net profit, ie 19.164 billion FCFA (29.2 million euros) as of September 30, 2018 against 20.564 billion FCFA (31 , EUR 3 million) as at 30 September 2019.