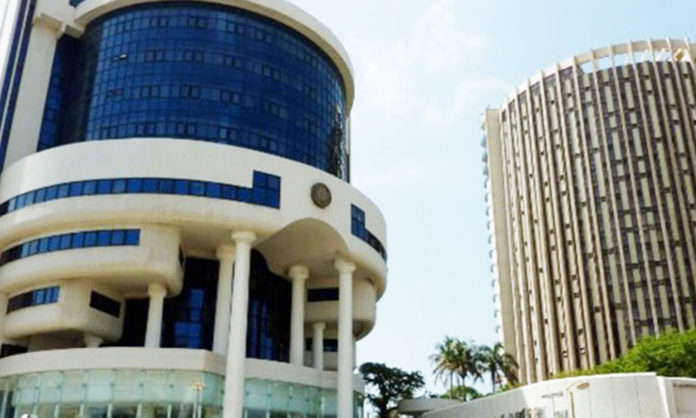 The banking system of the West African Monetary Union (WAMU) achieved an overall profit of 456.9 billion CFA francs (685,350 million euros) as of December 31, 2018, according to data from the Banking Commission based in Abidjan.
This profit is up 24.0% compared to fiscal 2017, when it stood at 368.5 billion FCFA. According to the Banking Commission, all the banking centers in the WAMU zone have contributed to this favorable trend. Côte d'Ivoire and Senegal recorded more than 100 billion CFA francs of profits with respectively 154.4 billion and 113.0 billion. These two countries are followed from very far by Mali (67.8 billion), Burkina (67.7 billion), Niger (27.8 billion), Togo (19.7 billion), Benin (4, 4 billion) and Guinea-Bissau (2.1 billion).
Regarding net banking income (GNP), it stood at CFAF 1,969.1 billion (+ 6.0%). It is comprised mainly of net customer transaction and securities and other operations, which represent 70.9% and 26.8% respectively, compared to 69.8% and 27.0% in 2017.
Net revenues from customer operations grew by 7.9% to 1,396.3 billion FCFA in 2018. Net income from securities and other operations grew 5.2% in to reach 528 billion in 2018.
Regarding the result of treasury operations and operations with credit institutions and similar, it came out deficit of 211.5 billion in 2018 after a deficit of 194.2 billion a year earlier. "This development is driven by a 1.9 billion increase in expenses combined with a drop in revenues of 15.4 billion," says the Banking Commission.
Turnover from other operations (foreign exchange, off-balance sheet, financial services and miscellaneous) increased by 2.1 billion, or 0.8%, from 254.2 billion in 2017 to 256, 3 billion in 2018.
"The growth in GNP has brought the total operating income to 2,042.9 billion in 2018, against 1 972.2 billion a year earlier, an annual variation of 3.6%," says the Commission Bancaire
Gross operating income decreased by 4.2% to 730.2 billion, mainly due to a higher increase in general expenses (+ 9.4%) compared to NBI (+ 6.0% ).
Taking into account the net writedowns on risks and losses on bad debt amounting to 209.4 billion, the operating result amounted to 523.4 billion at the end of the year under review against 422.3 billion in 2017. According to the Commission, the constitution of provisions, in net terms, concerned, in order of importance, the establishments of Ivory Coast (87.2 billion), Burkina Faso (33.7 billion), Senegal (26.4 billion), Benin (22.7 billion), Mali (20.6 billion), Togo (11.9 billion), Niger (4.9 billion) and Guinea-Bissau (2 , 0 billion).
What about the main operating ratios of credit institutions? Here too, the data of the Banking Commission indicate a positive evolution. Thus, the net operating ratio (which measures the level of absorption of GNP by overheads), is up 1.5 percentage points, from 65.9% in 2017 to 67.4% in 2018.
The net margin rate (which measures the profitability of a credit institution for the year by reporting its net income to GNP) rose by 3.4 percentage points to 23.2% in 2018 against 19.8% in 2017.
The coefficient of profitability (return on equity compared to net income), for its part, increased by 1.4 percentage points to stand at 13.9% in 2018 compared with 12.5% ​​in 2017.
The rate of return on assets (ratio of net income to total assets) increased by 0.2 percentage points, reaching 1.2% at the end of the year under review, compared to 0.1% in 2017.