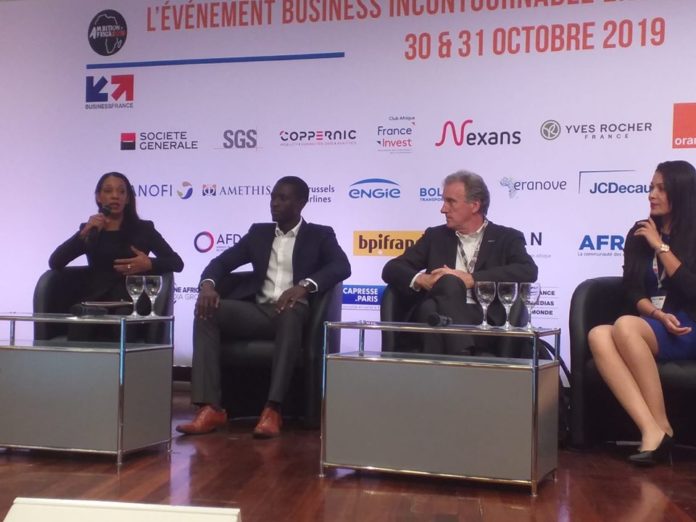 At the end of a tour de table, LAfricaMobile has just raised 300 million CFA francs from the investment fund Teranga Capital and the company Lyonnaise (France) Abysse. This funding will be used to accelerate the sub-regional deployment of the Senegalese start-up and to strengthen its research and development activity.
LAfricaMobile is the first multi-operator and multichannel communication platform in West Africa. It is a start-up of Value Added Services (SMS, USSD, voice, airtime) specialized in the services of interconnection and integration of mobile messaging for companies.
It now has more than 100 customers in more than ten countries and has interconnected more than 20 telecom operators.
It offers SMS services to conduct marketing campaigns, USSD services (codes # 2121 #) to simplify communication with consumers, "voice push" to send voice messages to illiterate people in local African languages, or an application managing the distribution of telephone credit ("air time").
The innovation of LAfricaMobile lies in the interconnection and interoperability of different systems and operators simplifying the lives of businesses and consumers.
Participate concretely in the development of Africa through ICT
LAfricaMobile was created by two young people from the Senegalese diaspora, Malick Diouf and Oumar Diallo. "Our ambition is to participate actively and concretely in the continent's development to make the mobile phone a growth driver for all companies and organizations in Africa," said Malick Diouf. Their mission: accompany and connect businesses to mobile phone users.
The start-up has just concluded a partnership with Teranga Capital and Abysse. Olivier FURDELLE, Managing Director of Teranga Capital, testifies: "We are enthusiastic about this partnership with LAfricamobile and the Abysse holding company. The promoter Malick Diouf is a brilliant entrepreneur who has raised his start-up to the forefront of creativity and innovation in West Africa. Our investment will continue this R & D momentum by attracting talent to support growth aspirations. Beyond the financial contribution, we will contribute to the strategic, organizational thinking and consolidation of the governance system. With this new collaboration, we aim to accelerate the "disruption" of large-scale mobile communication. We are delighted to make this investment with Abysse, a key player in Value Added Services (VAS) in Europe, which, beyond its financial support, will bring its business expertise. "
Abysse is the heritage holding company of a Lyon entrepreneur specializing in telecoms and mobile marketing: Bruno Laurent. "Accompanying an African startup to its creation was originally a testimony of trust and respect towards a former collaborator and friend, Mr. Malick Diouf," he explained. "In view of its development, and its ambitions it seemed necessary to us to be accompanied by a private equity firm active on this continent".
Kapital Afrik intends to deliver strategic financial information to executives and managers, through a daily newsletter and a website that covers all African finance.