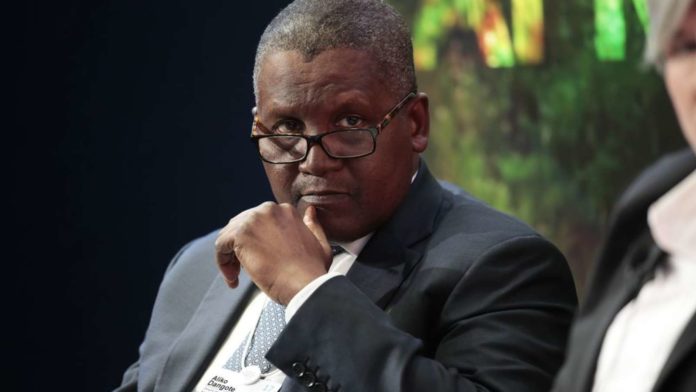 Nigeria's Minister of State for Petroleum Resources, Timipre Sylva, pledged to support the federal government in completing the 650,000-barrel Dangote refinery. In the wake of an official visit to the petrochemical complex located in the Lekki Free Zone in Lagos, the minister was complimentary: « I must say now that the Dangote group has turned this project into a story for us all, we must all support this. project for him to succeed. Of course, I'm sure investors around the world will look at the success of this project and come to Nigeria to at least take the advantage of investing here.  »
And the minister is even more specific: « We are here to assure you, Dangote Group, that as a government, as NNPC, we will support this project as much as we can. »
For his part, Mele Kyari, director of the powerful NNPC, the country's leading state oil company, dismissed any idea of ​​competition with the Dangote group: « We do not compete with Dangote, but we complement each other to increase our production capacity. . Our goal is the same, to make Nigeria a net exporter of crude oil. We can only do this when we have complementary activities between the private sector and the government.  »
The 650,000 barrels of Dangote will be added to the 445,000 barrels of the state and other companies, which will change the situation in the country.
In his statement, Aliko Dangote, president of the Dangote group, made the patriotic fiber vibrate: « We believe in Nigeria and if we do not do it ourselves, nobody will do it for us. Our country has a population growth of 3% each year. Apart from its needs, we must meet the supply needs of West, East and Central Africa.
The Dangote refinery would create a market worth $ 11 billion a year in Nigerian crude oil and meet 100% of Nigerian liquid petroleum requirements.