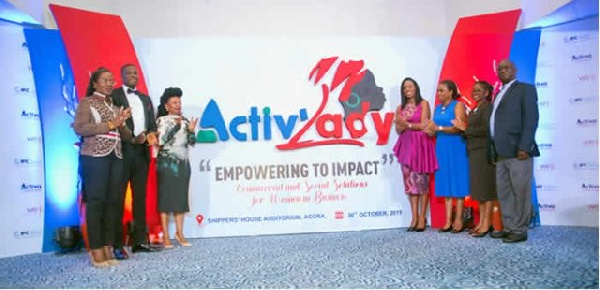 Activa International Insurance Ghana (AIIG), a subsidiary of Cameroon's insurance group Activa, along with the International Finance Corporation (IFC), has launched a women's insurance program this weekend.
The main objective of this initiative is to enable 2 million Ghanaian women to have insurance coverage (legal and financial support required).
"As the leading provider of non-life insurance in Ghana, AIIG has realized that women are the lifeline of the Ghanaian economy," said Solomon Lartey, chief executive of the insurance company.
For her part, Marieme Esther Dassanou, head of IFC's Global Women's Program and head of the insurance program for women around the world, said, "We know that Ghanaian women have an entrepreneurial spirit. However, many of them do not have the insurance coverage needed to protect and expand their businesses. "
He added, "This program will help make Ghanaian women entrepreneurs more resilient and their businesses more sustainable."
According to official statistics, the female market will represent by 2030, an opportunity of about 1700 billion dollars for the insurance sector, with 50% of the opportunity coming from emerging countries.
Founded in 1998, Groupe ACTIVA is today the leader in the insurance sector in Africa.
The structure recorded for fiscal year 2018, a 20% increase in gross premiums.
It also experienced a 47% increase in profit over the same period, going from 4.8 million Ghana cedis (789, 4 million euros) in 2017 to 7.1 million cedis (1, 1 billion euros). ) in 2018.
The group is present in 8 countries (France, Mauritius, Guinea, Liberia, Sierra Leone, Ghana, DRC, Cameroon), with more than 1000 direct and indirect collaborators on the continent.