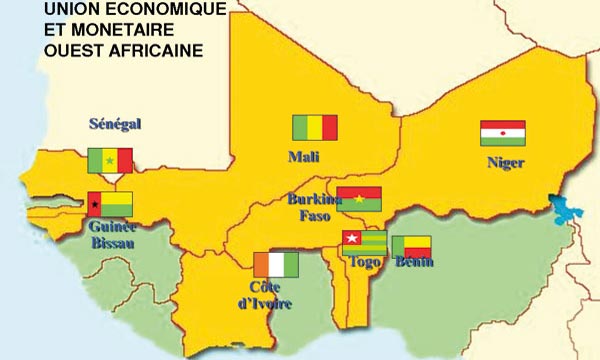 The accumulation of term deposits made in the accounts of the West African Economic and Monetary Union (WAEMU) banks decreased by 15.1% at the end of 2018 compared to 2017, according to data from the Central Bank. West African States (BCEAO).
The cumulation of these deposits increased from CFAF 8,396.2 billion in 2017 to CFAF 7,130.3 billion in 2018, a drop of CFAF 1265.9 billion.
By country, the decreases were observed in Senegal (-49.1%), Niger (-26.2%), Mali (-10.6%), Benin (-4.6%) and Togo (-3.9%). On the other hand, new term deposits increased in Guinea-Bissau (+ 34.9%), Côte d'Ivoire (+ 4.2%) and Burkina (+ 3.7%).
« Term deposits with a maturity of less than or equal to 2 years remain the most important and
account for 76.7% of deposits in 2018, compared to 81.4% in 2017, « says the BCEAO. According to the issuing institution, a little less than one in ten (9.9%) deposits are invested for more than 5 years.
In the year 2018, the amounts deposited at term are mainly made by private companies (30%), financial customers (24.9%) and individuals (22%).
Regarding term deposit rates, deposit payment terms have improved compared to 2017. The average interest rate in the WAEMU was 5.41% in 2018 compared to 5.28% in 2011. % in 2017, an increase of 0.13 percentage points.