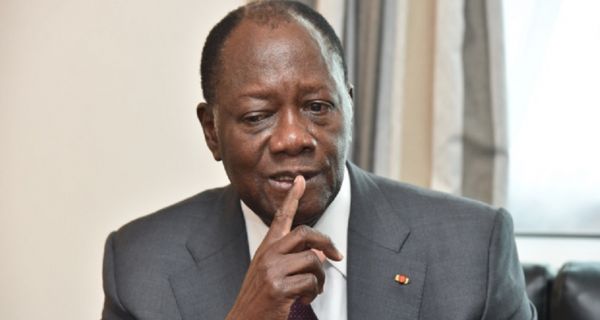 Ivorian President Alassane Ouattara said Friday (July 12th) in Abidjan that the current exchange rate of the Euro against the CFA Franc will not change immediately if the single currency of the Economic Community of States of West Africa (ECOWAS), called Eco.
Freshly mandated by his peers to continue the process leading the countries of the Union to the adoption of Eco, the Ivorian President, speaking at a press briefing at the end of the 21st session of Heads of State and Government of the West African Economic and Monetary Union (UEMOA), did not fail to mention the subject. "If the ECO were to be adopted in 2020, there will be no change in parity between the CFA franc become ECO and the Euro. Today, the exchange rate of the Euro against the CFA franc is 655.9 FCFA. If the heads of state decided by next year to change the CFA franc into ECO because we have met all the convergence criteria, the exchange rate will not change the immediate ", he declares. "We hope that during the implementation of the ECO in the eight countries of UEMOA, other countries can join us … Eventually if it is the wish of those who will be in place, so that the fixity against the Euro can evolve, "he said.
At the end of their meeting, the Heads of State of UEMOA welcomed the progress made in the implementation of the single regional currency. "The conference reaffirms the gradual approach for the establishment of the single currency of ECOWAS, favoring a start in 2020 with countries that meet the convergence criteria. While others can join later, "reads the final communiqué.
Rédacteur en chef de Financial Afrik. Basé à Lomé, Nephthali Messanh Ledy représente Financial Afrik depuis deux ans. Outre l'économie et les finances africaines, il est passionné de l'actualité internationale. Diplômé en Commerce International et en Marketing – Communication, il s'intéresse également aux réseaux sociaux et au football.