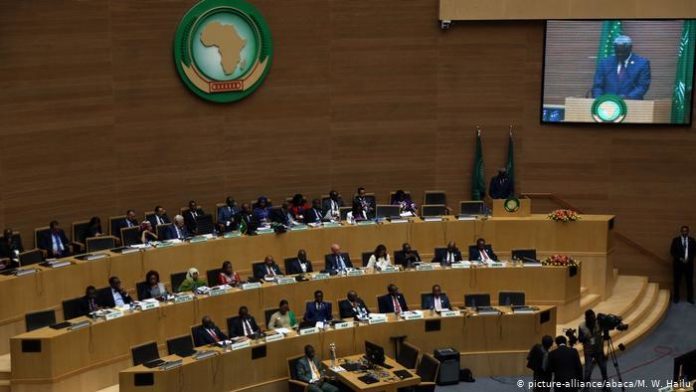 The 33rd Extraordinary Summit of the African Union (AU) opened Thursday (July 4th) in Niamey where around 4,000 participants are expected.
This continental rendez-vous (from July 4th to 8th) has the distinction of seeing the Continental Free Trade Area (Zlec) enter into force informally even before the assizes.
Of the 44 signatory countries, 22 have already ratified the Continental Free Trade Agreement (the minimum threshold required for the entry into force of the African market). Not to mention Nigeria, the first African economy that pledged to sign and initial this agreement on July 7 after the summit.
In this dynamic, the Member States will put a particular emphasis on the launch of the Zlec, rich in 1.2 billion inhabitants and with a cumulative GDP of 2500 billion dollars.
Stakeholders including some 50 heads of state will discuss ways and means to boost intra – African trade.
Inter-African trade accounts for only 15% of the continent's overall trade, while in Asia it is estimated to be between 60 and 70% in Europe.
But before reaching this stage, the actors (experts, technicians, entrepreneurs, lawyers, accountants, customs …) will look at the harmonization of tariff rules, the modalities of the free movement of people and goods and the rules of 'origins (RO).
In recent times, these ROs, essential elements for this common market, have been the subject of abundant comment.
According to the report of the United Nations Conference on Trade and Development (Unctad), « Made in Africa, » published on June 26, Zlec will only have the chance to survive if it applies simple ROs.
Small zoom on the RO
According to specialists in international trade, ROs are essential for the development of intra-African trade, the first objective of ZLECAF.
They must be, they stress, simple and precise and because it must not lead to confusion between economic operators, customs administrators and industrialists.
Roughly speaking, ROs must be easy to understand, transparent, predictable and stable.
To avoid dissonance at the Zlec level, African experts agreed on the margins of the workshops to apply ROs, which are at the same time preferential, non-preferential, hybrid and alternative.
Note that the rules of origin determine the « economic nationality of the goods ». They establish the conditions under which a good may be imported.
ROs play a crucial role in the development of international trade as they allow the establishment of customs taxes and the establishment of trade policies that apply to traded goods.
They are preferential when the property is exchanged between two States that have concluded a bilateral or regional agreement, or non-preferential when the property is exchanged between two States that have not concluded such an agreement.
For the record, each regional agreement establishes its own rules of origin. Currently, there are hundreds of different sets of rules of origin around the world.