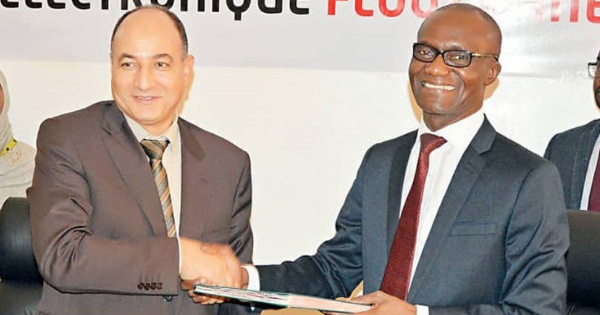 It is for the launch of a new service called "FLOOZ WALLET BANE", that Banque Atlantique Niger, a subsidiary of the Banque Centrale Populaire Group and Atlantique Télécom through MOOV NIGER have agreed through a convention.
Issued by Banque Atlantique, the new product is an electronic money solution for any customer of the bank, subscriber at the operator "Moov" with a "Flooz" account, and will give him access to a set of services .
According to its designers, FLOOZ WALLET BANE offers the possibility to subscribe to payment services, to carry out financial transactions including transferring money reciprocally from a Flooz account to a bank account, and the payment of bills among others.
"With the revolution of FinTechs and digital services induced, the provision of this solution will promote people's access to basic financial services. The initiative aims to strengthen financial inclusion in Niger in line with the mission of Banque Atlantique and in line with the strategy established by the State, "said N'gan COULIBALI, Managing Director of Banque Atlantique.
journaliste économique, titulaire d'un Master II en Communication et Journalisme de l'Institut Supérieur des Sciences de l'Information et de la Communication de Dakar (ISSIC). Grande amatrice de lecture et de musique. Féministe dans l'âme et passionnée de mode.