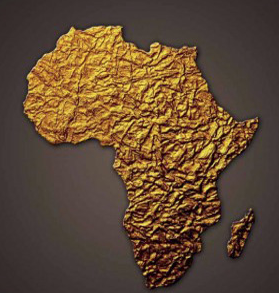 According to the World Bank, there is a small revolution in African gold production in 2018. Thus, Ghana has dethroned South Africa, falling to the third continental place behind Sudan (2nd). The former Gold Coast released 158 tonnes of its mines in 2018, up 15%.
South African gold production has been on a downward trend for several years (142 tons in 2016 compared to 119 tons in 2018). South African gold production declined in March for the eighteenth consecutive month, prolonging a longer series of contractions since the financial crisis.
These figures come as AngloGold Ashanti began selling its latest gold mine in South Africa, accelerating the decline in gold mining in the country.
The leading trio of gold production in Africa now consists of Ghana (1st), Sudan (2nd) and South Africa (3rd). Mali, Guinea and Burkina Faso rank fourth, fifth and sixth, respectively, according to the World Bank report.
Kapital Afrik intends to deliver strategic financial information to executives and managers, through a daily newsletter and a website that covers all African finance.