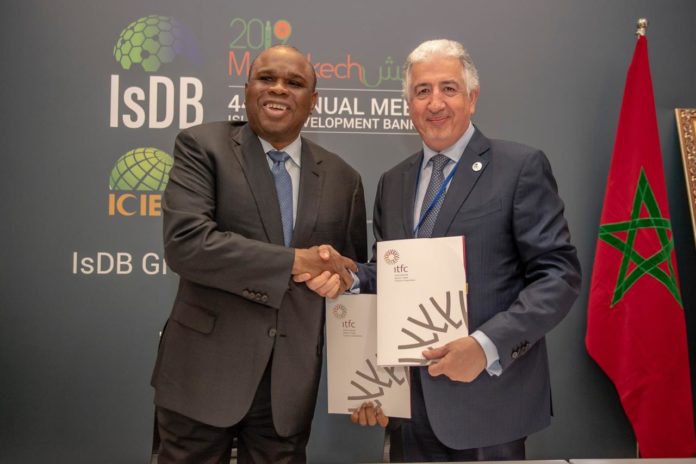 The African Export and Import Bank (AfreximBank) and the International Islamic Trade Finance Corporation (ITFC) launched this April 4 in Marrakech, a $ 500 million program to finance and promote Arab-African trade.
The so-called Arab-African Trade Finance and Promotion Program (AATFPP) aims to promote Arab-African economic integration by facilitating the development of trade and investment in African countries with Arab countries.
The agreement will provide financing facilities, integrated trade solutions, joint capacity building programs, market access support and technical cooperation on trade facilitation.
« The program aims to strengthen trade between African and Arab member countries of the Organization for Islamic Cooperation (OIC), by funding key sectors such as agriculture, improving access to finance for SMEs and introducing trade facilitation initiatives and measures to strengthen export value chains, « said ITFC CEO Hani Salem Sonbol at the 44th IDB Annual Meeting.
Through the AATFPP, the OIC countries will « realize the full potential of trade, investment and technology transfer partnerships between the two regions, » notes the IDB press release issued to this effect.
journaliste économique, titulaire d'un Master II en Communication et Journalisme de l'Institut Supérieur des Sciences de l'Information et de la Communication de Dakar (ISSIC). Grande amatrice de lecture et de musique. Féministe dans l'âme et passionnée de mode.