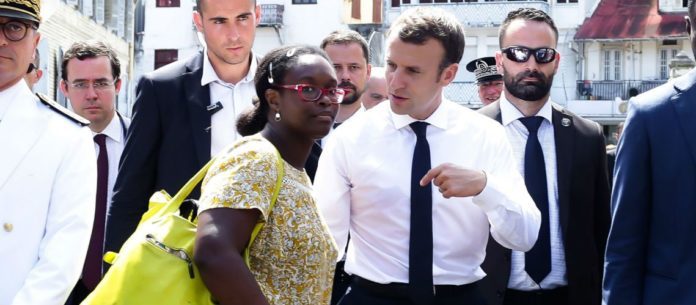 The appointment of Franco-Senegalese Sibeth Ndiaye as spokesperson for the French government was unanimously hailed by the French press. Born in Senegal in 1979, the only survivor of the close guard of President Emmanuel Macron, finds himself in one of the most symbolic roles of the republic.
Such a situation would be hard to come to in Africa, a place where national codes, criteria and determinants of appointments in official positions are enclosed in explicit and implicitly biological principles. « The nationality laws of some African countries explicitly restrict the right to nationality on racial or ethnic grounds, and in other countries ethnic or racial discrimination in the recognition of nationality is widespread in practice », lamented Browmen Manby in his comparative study of nationalities in Africa.
Remember the controversy that arose a few days ago about the Italian nationality of the new Congolese president (DRC, one of the countries that prohibits the accumulation of nationalities). Or the denial of Ivorian nationality to President Alassane Ouattara, the refusal by some opposition to accept Gabonese nationality to Maxient Accrombessi, former chief of staff of President Ali Bongo, born in Benin, or the thesis of the biaffraise origins of President Ali Bongo …
In short, Africa should adapt its nationality codes in the light of the challenges of today's world. Few countries on the continent would elect a Barack Obama because of his multiple identities. In South Africa, Egypt and Mauritania, dual nationality is acquired with special permission from the Head of State or Government. In Senegal, dual nationality is accepted only for naturalized persons, hence the speculation about the hidden nationalities of certain political leaders.
In the DRC, dual nationality is forbidden whence the eagerness of the Tshisekedi team to declare that the president had Italian nationality for 17 years before … to give it up? The Constitution of the Democratic Republic of Congo (DRC) expressly states that the original nationality is reserved for members of an « indigenous community » present in the country at the time of independence.
Directeur de publication de Financial Afrik. Dans la presse économique africaine depuis 17 ans, Adama Wade a eu à exercer au Maroc dans plusieurs rédactions. Il Capitaine au Long Cours de la Marine Marchande et titulaire d'un Master en Communication des Organisations, Adama Wade vit entre Nouakchott et Dakar.