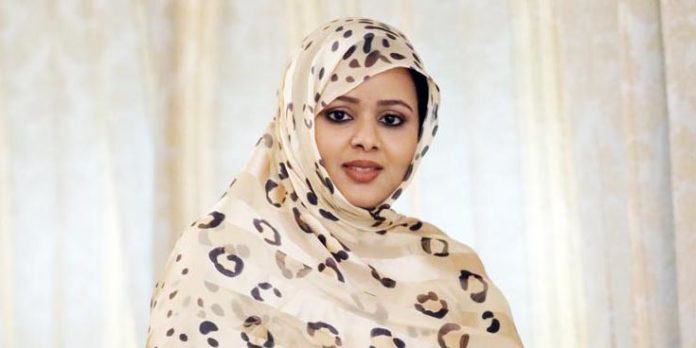 By Christine Holzbauer
Notwithstanding her flawless academic career in Tunisia, Spain and the United States, Leila Bouamatou has the merit of being the first woman to run a banking establishment in Mauritania.
Admittedly, the daughter of the famous opponent of President Aziz did not choose the facility by agreeing in 2018 to « return home » to take over the family bank. After having made her debut in 2009 as head of the Treasury of the General Bank of Mauritania (GBM), she is now director and general manager.
A position at high risk that his solid experience in the field of international finance allows him to overcome brilliantly. While bringing a fresh wind in the management of this august business bank that had never before seen so much modernism.
Ranked among the 100 leaders of tomorrow by the Choiseul Institute and Forbes magazine as well as the ten youngest African hopefuls, this « capitalist Afro » has none the less the social fiber developed. At 35, she is proud of having managed to reconcile professional and family life « in harmony ».
Financial Afrik se propose de délivrer l'information financière stratégique aux cadres et dirigeants, à travers une newsletter quotidienne et un site web qui couvre toute la finance africaine.