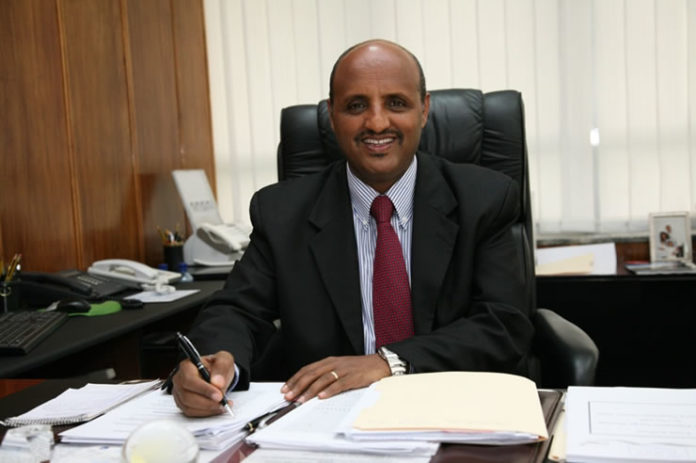 Mr. Tewolde GebreMariam, Managing Director of the largest aviation group in Africa and four-star certified by SKYTRAX, has been inducted into the « Hall of Fame of African Leaders » at the African Leadership Magazine's Personalities of the Year Ceremony. , which took place on February 22, 2019 in Johannesburg.
The annual Leadership of the Year Award from African Leadership magazine celebrates the best people in Africa's business, politics and diplomacy who contribute to the growth and development of the continent.
Mr. Tewolde GebreMariam, CEO of Ethiopian Airlines, said of the recognition, « I am honored to have been inducted into the African Leaders Hall of Fame, which showcases the talents and achievements of Africans in Africa. leadership. This honor goes to all my 16,000 dedicated Ethiopian Airlines colleagues, with whom I have the pleasure of working. I congratulate them all for this success! Thanks to our hard work, we have made Ethiopian Airlines the largest aviation group on the African continent. My gratitude goes also to the magazine African Leadership, which showcases and celebrates the leadership talents and excellence of Africans in all fields. As always, I will do everything in my power to lead my team at Ethiopian Airlines to greater success and continue to bring Africa and Africa closer to the rest of the world.  »
Ethiopian Group Managing Director Tewolde GebreMariam has received numerous awards for his achievements as an airline executive. In 2012, he won the prize for the « African DG of the Year 2012 » awarded by the Forum of African DGs; and the « Best African Entrepreneur Award » awarded by the Washington DC-based Corporate Council on Africa.
In 2013, he became the first African airline general manager to receive the « Regional Airline Strategy Award for Regional Leadership » and also won the 2013 « Africa Planet Professional Excellence Award ».
It should also be remembered that the group's Director-General received the « Most Influential African Leader » award on 9 February 2019.
About Ethiopian
Ethiopian Airlines (« Ethiopian ») is the fastest growing airline in Africa. For the past 70 years, Ethiopian has become one of the continent's leading air carriers, unequaled in efficiency and operational success.
Ethiopian carves out the lion's share of the Panafrican passenger and cargo network, operating the youngest and most modern fleet across the five continents. Ethiopian's fleet includes state-of-the-art, environmentally friendly aircraft such as the Airbus A350, Boeing 787, Boeing 777-300ER, Boeing 777-200LR, Boeing 777-200 Freighter and Bombardier Q -400 double cabin. In fact, Ethiopian is the first airline in Africa to own and operate these aircraft.
Ethiopian is currently developing a 15-year strategic plan called Vision 2025, which will see it become the first aviation group in Africa with seven business centers: national and regional Ethiopian; Ethiopian International Passengers; Ethiopian Freight; EthiopianMRO; the Ethiopian Training Center; the Ethiopian Air Catering Service; Ethiopian Ground Services. Ethiopian is an award-winning airline with an average growth of 25% over the past seven years.