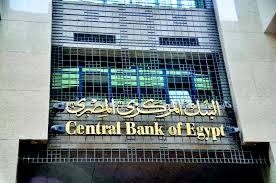 Meeting on 14 February 2019, the Monetary Policy Committee (MPC) of the Central Bank of Egypt (CBE) decided to reduce by 100 basis points its rates which now stand at 15.75% as the rate of interest. interest on deposits, 16.7% on borrowings and 16.25% as the main rate.
"MPC has decided to reduce the key rates by 100 basis points. This remains consistent with stringent real monetary conditions and with the achievement of the inflation target of 9% (± 3%) in the fourth quarter of 2020 and price stability in the medium term, "the body said in a statement. .
According to the same source, headline inflation and core inflation reached 12.7% and 8.6% respectively in January 2019, due to unfavorable base effects. Real GDP growth edged up to 5.5% in the fourth quarter of 2018 from 5.3% in 2018 the previous quarter. For its part, the unemployment rate would have dropped from 10.0% to 8.9%, which is the lowest level since December 2010.
A few days after the rate cut, the banks had announced high-level meetings of their asset and liability committees. Objective, discuss the fate of their interest rates deposits and loans after the decision of the EPC.
Rédacteur en chef de Financial Afrik. Basé à Lomé, Nephthali Messanh Ledy représente Financial Afrik depuis deux ans. Outre l'économie et les finances africaines, il est passionné de l'actualité internationale. Diplômé en Commerce International et en Marketing – Communication, il s'intéresse également aux réseaux sociaux et au football.