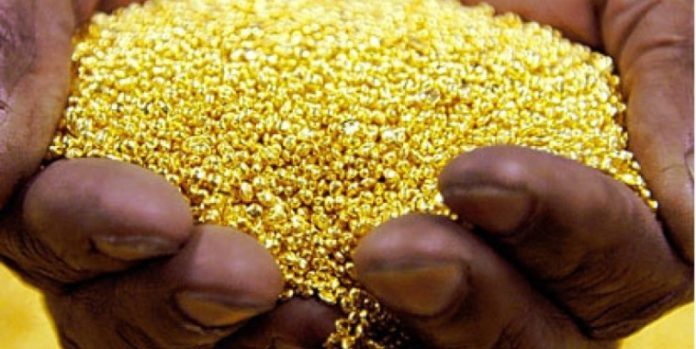 The Ministry of Equipment, Infrastructure and Mines launched Thursday a census operation operators in the gold sector throughout the country, recalling that « since September 17, 2018, the government had suspended all gold activities in order to put an end to the lawless and illegal exploitation of gold for a better reorganization of this sector « .
According to the statement, « this decision, based on risks of public disorder, remains enforceable until the government notifies the legally compliant operators of the terms of resumption of their activities (…) ».
If the current known gold reserves are estimated between 30 and 50 tons in several provinces of the country and mainly in Ogooué Ivindo, Ngounié, Moyen Ogooué and Ogooué Lolo, these have always been exploited in traditional ways since the 50s, without the state having thought for a moment to regulate its exploitation. It was at the time of the great oil epic, so gold was of negligible interest in the face of large revenues from timber, manganese, uranium and oil.
Exploitation of gold has always been done informally and Gabon does not have precise data on the location of the farms or the processes used and therefore the impact of the exploitation of the resource on the country. environment.
Without national regulations for the exploitation of gold, several nationals of the Central African subregion rushed to the gold sites to extract the precious metal. Gold production reached record levels in the years 1937-1956, exceeding the ton per year. From the beginning of the exploitation in the 80's, it is estimated that 40 tons of gold were extracted in Gabon, one says.