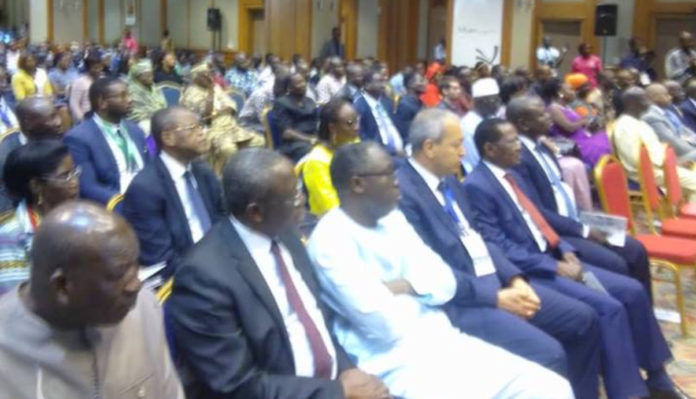 The 14th subregional edition of the BRVM Days was held in Ouagadougou on 12 and 13 November under the theme of « innovation and development of financial markets ».
The event was held first in the form of a university conference on November 12 at the 2IE institute, in front of 250 students and researchers, and then in the form of a workshop of four thematic workshops held the second day, at the Laico hotel, in the presence of the BRVM's local partners, business leaders and the business community in general.
The activities were chaired by Prime Minister Paul Kaba Thiéba, who reiterated his country's commitment to the development of the WAEMU Stock Exchange. « It is impossible to develop an economy without savings and long-term investments, » said the Prime Minister.
Burkina Faso, which has three listed companies, namely ONATEL SA, BOA and Coris Bank International, presents several eligible SMEs in the third compartment of the BRVM.
The organization of such events contributes to the extension needed to reduce the gap between economic agents and the financial market. « The culture of proximity and financial education are part of the communication axes of the Exchange, » noted Dr. Edoh Kossi Amenounve, CEO of the BRVM, on the sidelines of the academic conference held Monday, November 12, 2018 within the Institute 2IE.
The 14th sub-regional « BRVM days » event allowed students and project leaders to have direct exchanges with stock market professionals. The businessmen were given short presentations on the IPO, the BRVM's SME sub-fund, shareholder rights and, among other things, financial communication.
Financial Afrik se propose de délivrer l'information financière stratégique aux cadres et dirigeants, à travers une newsletter quotidienne et un site web qui couvre toute la finance africaine.