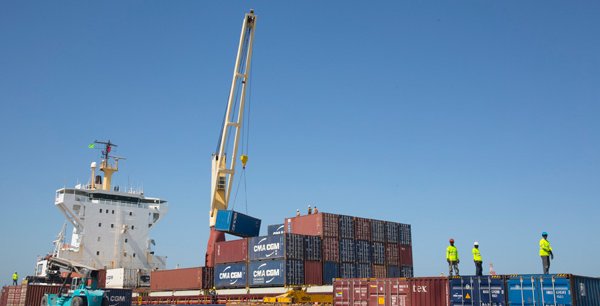 Mauritania is in advanced discussion with consortium formed by Singaporean Olam and local ARISES Mauritanie-SA for the financing, construction and operation of a container terminal and oil jetty at Port Autonome Nouakchott .
The concession covers a period of 30 years, with an investment of $ 390 million and the creation of 500 permanent jobs, according to a public document leaked by the press bearing the stamp of a "ministerial committee on PPPs" led by the prime minister and composed of 7 ministries.
In response to these leaks, the Minister of Economy and Finance, Moctar Ould Djay, denies any agreement reached so far. The country's financier says at most that discussions have been going on for 7 months. The stumbling blocks remain especially on the issue of the monopoly of the new wharf, he said.
Regarding the amount paid each year to the state, in Mauritania, the minister stated that the agreement agrees that the operator would pay $ 50 for each forty-foot container, $ 75 for each 70-foot container and $ 2 for every cubic meter of fuel. According to government estimates, the expected revenues will be $ 550 million.
It remains to be seen whether this important agreement a few months from the end of the term of President Mohamed Abdel Aziz will pass by a parliamentary vote.
Kapital Afrik intends to deliver strategic financial information to executives and managers, through a daily newsletter and a website that covers all African finance.