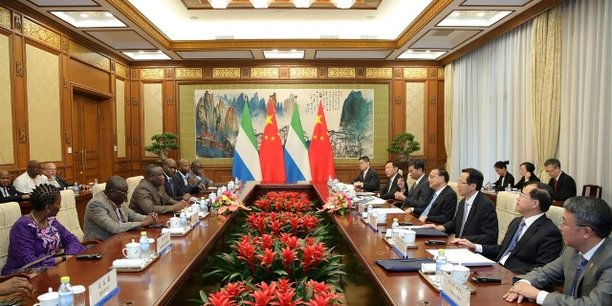 Sierra Leone has announced that it has abandoned a project to build a new airport by Chinese companies, funded through a $ 400 million loan from China.
Indeed, the project proposed by the old regime, much criticized by the new authorities in Freetown for its heavy impact on foreign debt, will paradoxically be replaced by another, at a cost of $ 1.3 billion.
In a letter from the Minister of Transport and Aviation, it states that « after a serious review and due diligence, the government considers it unprofitable to proceed with the construction of a new airport while the one that exists is extremely underused.
To come back to the facts, the contract covered the construction not only of a new airport, but also of a new city and a special economic zone. But, according to the minister responsible, « Sierra Leone does not need such infrastructure now. »
The authority also refers to the heavy financial burden that it implies while underutilized. This argument is all the more plausible for the administration of the new president Julius Maada Bio that the country is struggling to get out of the economic crisis that gnaws it. Meanwhile, Freetown prefers to renovate its current airport.
The new airport was a flagship project of former President Ernest Bai Koroma. In place of the latter, the new president proposes to the Middle Kingdom the construction of a bridge connecting the capital Freetown to Lungi Airport (North).
Fearing a debt of $ 400 million, President Bio wants to contract a $ 1.3 billion. A paradox justified by the fact that the bridge is a central feature in the government's efforts to improve services in Lungi (in the north of the country).