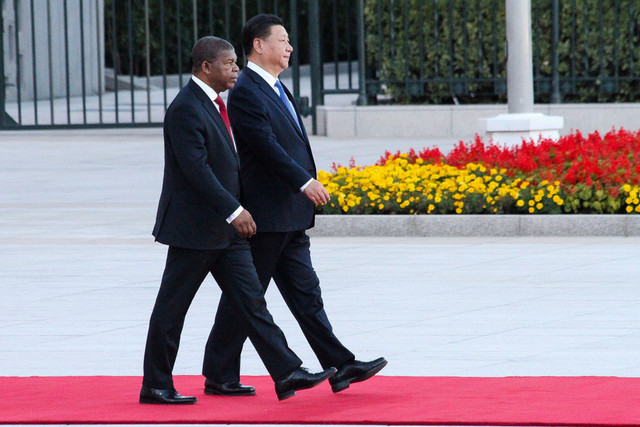 Angolan President João Lourenço, leading a delegation on an official visit to China, has obtained a $ 2 billion loan for financing infrastructure projects and reducing the weight of the country's public debt.
Signed by his Minister Archer Mangueira of Finance, on October 9, 2018 with the China Development Bank (China Development Bank), the agreement whose interest rate and terms of repayment are still unknown relates to the financing of several projects already identified in the fields of construction, energy, water and industry.
The loan « will be intended to finance projects likely to have a leverage effect on the productive sector, so that, in the medium and long term, the volume of receipts, mainly those intended for export, may increase » said the minister.
Faced with a drop in revenue, following, among other things, the decline in the price of oil, Angola is still struggling to emerge from the recession. The latest forecasts by the International Monetary Fund (IMF) expect growth of -0.1% in 2018, against -2.7 in 2017 and -2.6% in 2016.
In addition, this funding will also be used to « reschedule the Angolan public debt » which will reach $ 77.3 billion, or 70.8% of GDP, by the end of 2018, according to official statistics.