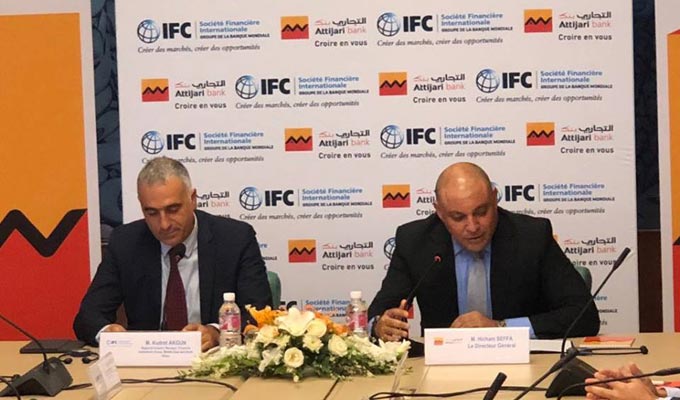 The International Finance Corporation (IFC) signed a € 40 million subordinated loan agreement with Attijari Bank Tunisia on Tuesday (October 9th) to boost equity and increase the bank's lending capacity.
Announced in recent months, this envelope will allow the Tunisian bank to further increase the volume of its long-term funding to support projects for small and medium-sized enterprises, and thus contribute to the government's efforts to encourage the use of renewable energies and reduce the energy bill.
« The Tunisian market for sustainable energy financing is still nascent, but full of potential, » said SFI's Middle East and North Africa Financial Institutions Manager, Kudret Akgun. IFC is committed to supporting private financial institutions in the region that contribute to the development of their clients' businesses while respecting the planet, « he added.
For the World Bank Group subsidiary, this funding is also part of its overall strategy to support cross-border investments by financial institutions in the region to contribute to private sector development and strengthening financial inclusion. .
As a reminder, the IFC and Attijari Bank Tunisia initiated a partnership in 2017 via a consulting project on the potential of the digitalization of services and the creation of new products.