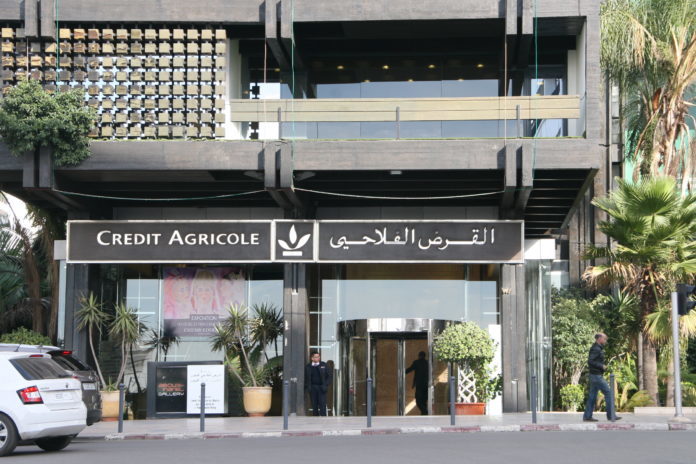 The Crédit Agricole Group launched CAM Leasing, the first green leasing company to launch the 2018-2019 crop year. Mission, finance the mechanization of agriculture and the support of all agro-food industries.
According to a statement from the group, "CAM Leasing offers products that meet the different needs of farmers and aim at improving their productivity and their income and their sustainable development through the modernization and strengthening of their equipment and means of production" .
Crédit Agricole Group's new discovery (GCAM) aims in particular to make a significant contribution to the mechanization objectives of Moroccan agriculture as laid down by the Green Morocco Plan ".
This new support completes the group's offer which, in addition to the commercial bank offering traditional bank financing, Tamwil Al Fellah dedicated to small and medium-sized farms that can not access the traditional banking circuit, or the ARDI Foundation for Microcredit, launched in late 2017, Al Akhdar Bank, its participative bank. The latter develops, in addition to conventional products, a range of offers dedicated to the agricultural sector and covering the needs of farmers.
It should be noted that the GCAM also acts as a merchant bank dedicated to the financing and support of agricultural and agro-industrial projects with its subsidiary Holdagro. It now has more than one million farmers' accounts and has released 5.49 billion dirhams (around 504 million euros) for financing the 2017-2018 crop year.
As a reminder, the partnership agreement to lead to the establishment of the subsidiary GCAM dedicated to leasing was last April on the sidelines of the 13th edition of the SIAM by the GCAM and the International Finance Corporation (IFC). The latter will have to advise the new structure in the design of its business model and its value proposition in order to support the agricultural sector.
Journaliste reporter à Financial Afrik, diplômée en Journalisme et communication à l'Institut Supérieur Entreprenariat ship et de Gestion (ISEG) de Dakar.
Bloggeuse, panafricaniste, elle est membre de l'Union Internationale de la Presse Francophone (UPF).
Maguette est une journaliste passionnée d'économie et d'actions humanitaires et intéressée par les questions liées au Genre surtout celles des femmes rurales.