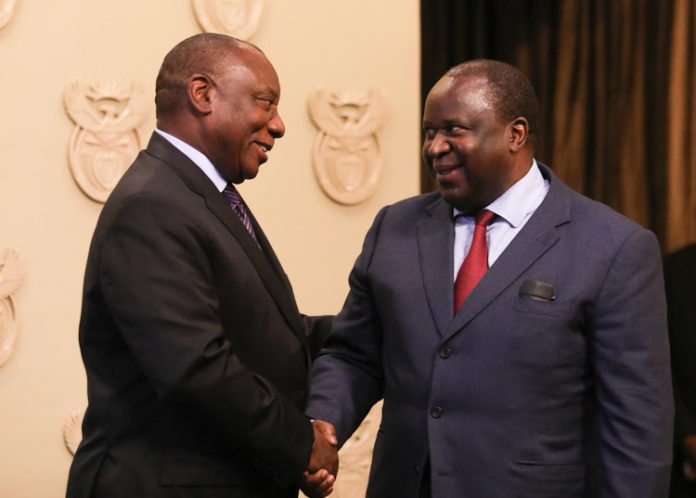 Tito Mboweni, former minister of labor under Nelson Mandela and former governor of the Central Bank, was appointed Tuesday, finance minister of South Africa, replacing Nhlanhla Nene, targeted by a corruption investigation.
"Mr. Mboweni brings to this position a vast experience in the fields of finance, economic policy and governance," said Cyril Ramaphosa, the South African president in a message broadcast Tuesday night.
"He is assuming this responsibility at a crucial time for our economy, as we intensify cooperation among all social partners to increase investment, accelerate growth and create jobs on a large scale," he added. "Thank Mr. Nene for his tireless service to the country".
Recalled for some months now by the new president, Nhlanhla Musa Nene, appointed on May 25, 2014, then dismissed on December 9, 2015 by former president Jacob Zuma, is suspected by the commission of inquiry into the "capture of the State "to have visited the Gupta several times. The "irreproachable" minister pays in particular for contradictory statements about his relations with family of Indian origin.
"The fact that he made this decision to resign as a result of errors of judgment is a testament to his morality and his commitment to the national interest, even though he was not involved in wrongdoing," was content to indicate the head of state.
Rédacteur en chef de Financial Afrik. Basé à Lomé, Nephthali Messanh Ledy représente Financial Afrik depuis deux ans. Outre l'économie et les finances africaines, il est passionné de l'actualité internationale. Diplômé en Commerce International et en Marketing – Communication, il s'intéresse également aux réseaux sociaux et au football.