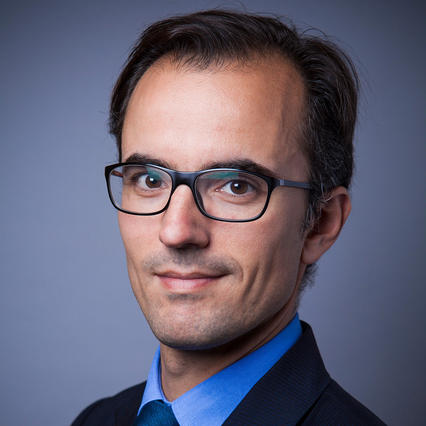 Bpifrance creates an Executive Direction of the Export. It groups together all insurance and export financing activities, as well as export development and support actions. "This continuum of solutions offers companies a unique and complete range of financial tools, to simplify their access to international markets and support them in their ambitions of setting up abroad," reads a statement dated October 10 2018.
Bpifrance offers a range of solutions for export that covers all the needs of a company wishing to develop internationally: International Growth Loan, Export Credit, Support for development or implementation (in partnership with the Team France Export, whose leader is Business France). To these devices, is added the offer of Bpifrance Assurance Export, the French Export Credit Agency, in charge of the management of public guarantees for export.
Operated in the name, for the account and under the control of the State by Bpifrance, the management of public guarantees offers simplified support to exporting companies. For example, Bpifrance Assurance Export offers credit insurance products, insurance prospecting, guarantees guarantees and pre-financing, foreign exchange insurance or insurance investment.
In 2017, 22.7 billion euros were mobilized and guaranteed by Bpifrance to support the internationalization of French companies, including 20.4 billion euros for the sole Export Insurance business, carried out in the name, on behalf of and under the control of of the State by Bpifrance. The Credit Insurance business experienced a high level of activity both in the amount of guarantees granted (€ 18.9bn, up 13% on 2016) and new transactions taken as collateral (+ 36% ), all sizes of companies combined.
Crédit Export, allowing French companies to offer financing to their foreign customers, ramped up in 2017 and the growth in activity is expected to continue in 2018.
As Executive Director in charge of Export, Pedro Novo will oversee all export insurance and financing activities, as well as development and export support actions, to support the internationalization of French entrepreneurs. He joins the Executive Committee of Bpifrance.
Pedro Novo began his career as a Chargé d'Affaires Financing medium and long-term credit for SME / ETI clients at the Provence-Alpes-Côte-d'Azur Regional Directorate of the SME Development Bank (BDPME). In 2007, he was appointed Regional Delegate Hauts-de-Seine of the bank, became Oseo, before taking, in July 2008, the position of Regional Director Bpifrance Paris. In February 2016, he was appointed Bpifrance's Director of Export Financing, in charge of promoting Bpifrance's international offering, and more specifically the development of the buyer credit offer – the purchase of supplier credit and its marketing and structuring to the benefit of Bpifrance. of all French companies. Pedro Novo is 40 years old. He graduated from Kedge Business School in Marseille.
---
About Bpifrance
Bpifrance finances companies – at every stage of their development – in credit, guarantee and equity. Bpifrance accompanies them in their innovation projects and internationally. Bpifrance also ensures, now their export activity through a wide range of products. Consulting, university, networking and acceleration program for startups, SMEs and midcaps are also part of the offer to entrepreneurs. Thanks to Bpifrance and its 48 regional locations, entrepreneurs benefit from a close, unique and effective interlocutor to help them face their challenges.
Kapital Afrik intends to deliver strategic financial information to executives and managers, through a daily newsletter and a website that covers all African finance.