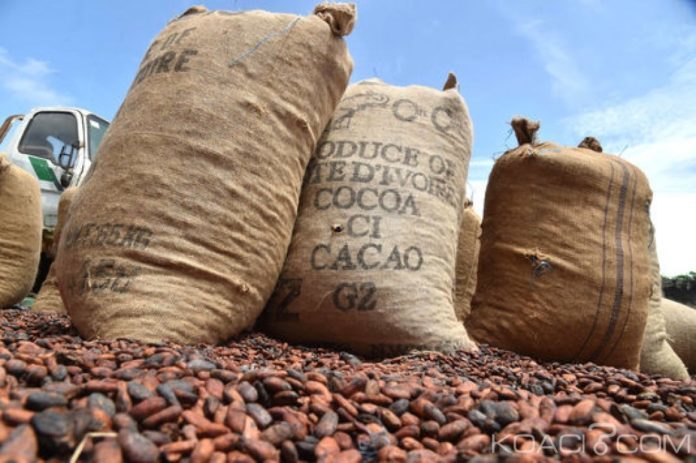 The Ivorian government has set October 1 the purchase price « edge field » of cocoa at 750 CFA per kilogram (1.14 euros), an increase of 50 francs compared to the last campaign.
This announcement, which officially opens the 2018/2019 campaign, takes account of anticipated sales and the evolution of market prices, said Lambert Kouassi Konan, chairman of the board of the CCC (Coffee Cocoa Council) on Monday in Abidjan. « We are forced to be cautious as the upcoming campaign opens in a still difficult context marked by falling prices, » he said, with prices having declined since the month of August after a recovery at the beginning of the year.
This slight rise in prices should, however, induce 100 billion FCFA (152.5 million euros) of additional income for planters, he said.
In the last marketing year 2017/18, cocoa purchases were officially estimated in mid-September at 1.93 million tonnes. Note that over the period, planters received 1,356 billion FCFA income, or 2.067 billion euros.