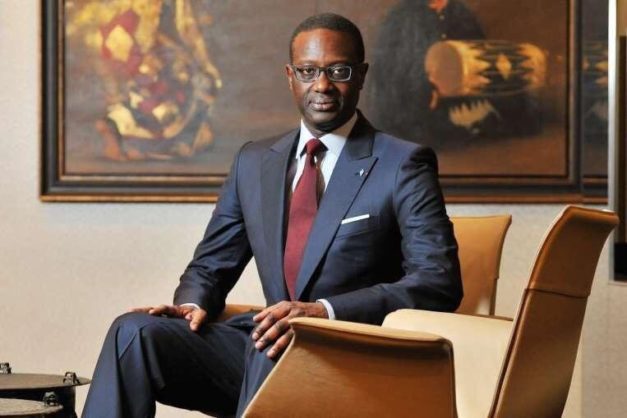 The boss of the Swiss group declined the political offer of some of his compatriots who saw him as the ideal man to embody the renewal of the political class advocated by President Alassane Ouattara recently. "I have a long-term commitment to Credit Suisse, its customers, employees and investors (…). After three years at Credit Suisse, my job is not done and I intend to continue it ", the boss said in a statement on September 6, to stop speculation about his intention to invest the Ivorian political field with a view to the 2020 presidential election.
"I am both touched and honored by all the signs of affection and support expressed to me recently by many of my fellow Ivorians (…) and, he continues, I thank them very sincerely. I have said many times and for many years my determination not to have political activity.
In a publication on September 6, the Swiss newspaper Le Temps recalled a number of initiatives on social networks calling for the mobilization of Ivorians around the banker to make it a candidate for the race for the presidential election of 2020, a poll who should see the withdrawal of tenors like Alassane Ouattara and Henri Konan Bedie from politics.
The first Ivorian engineer from the Ecole Polytechnique de Paris in 1984, the former McKinsey France, was called in the mid-1990s in his country to take up the post of managing director of BNETD, the national research agency that oversees infrastructure works, before being appointed Minister of Planning and Development. "I worked for six years for the government of Côte d'Ivoire and I made many contributions to the development of the country," he recalls, referring to "the third bridge of Abidjan (Henri Konan Bédié bridge inaugurated end 2014, ed) – one of the biggest in Africa – project that I conceived and developed for several years.
At 56, Tidjane Thiam, former boss of Prudential (the first African to run a FTSE 100 company), voted banker of the year last July at the Euromoney Awards for Excellence in London, will remain for a long time still a "presidential" in the eyes of his compatriots, even though the 2020 deadline is clearly not part of his plans.