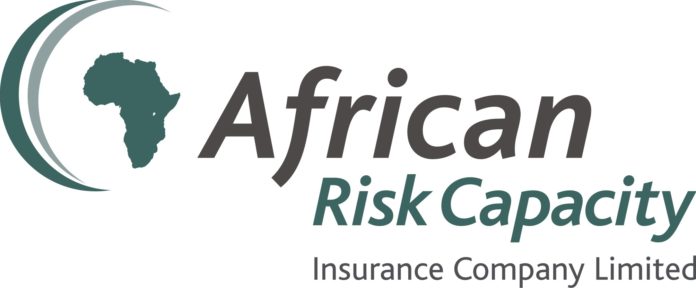 The African Risk Capacity Limited (the ARC Ltd) has appointed three new Non-Executive Directors (NEDs) and a Special Advisor to join its Board of Directors to bring independent strategic guidance and oversight to its operations.
The ARC Ltd is a financial affiliate of the African Risk Capacity (ARC), which is a Specialised Agency of the African Union established to assist member states in tackling the impact of natural disasters on vulnerable people. ARC transfers the burden of weather and other natural disaster risks away from governments, enabling them to build resilience and better plan, prepare, and respond to extreme events.
ARC Ltd is a ground-breaking public-private partnership that focuses on facilitating economic development in Africa and empowering governments to protect their vulnerable populations from the impact of natural disasters through the provision of sovereign insurance. Seeded by the UK's DFID and Germany's BMZ through KFW, ARC Ltd is a mutual insurance company that will eventually be wholly owned by African sovereigns.
Working alongside the Board Chairman, Mr Dele Babade, the Non-Executive Directors will join a team that is making concrete strides in empowering African sovereigns to build resilience against the catastrophic effects of climate and other natural disasters. Mr Babade highlighted that "the new Non-Executive Directors are bringing on board deep expertise, versatile experience, tested knowledge, and expansive networks to chart new paths that will continue to place ARC Ltd as a leader in innovative natural disaster risk financing and management."
In just over 4 years of operations, the ARC Ltd has led the early disbursement of $36.8 million to ARC Ltd policyholders against drought events. These funds have gone towards assisting over 2.1 million people whose livelihoods rely on agriculture, preventing the loss of hard-earned developmental gains. Governments have used ARC Ltd funding to scale up cash transfers, subsidize livestock feeds, replenish depleted food reserves, and distribute emergency food supplies.
Speaking on the timeliness of the appointments of the new NEDs, Mohamed Beavogui, the Director-General of African Risk Capacity Agency said, "the natural disaster risk insurance ecosystem is evolving rapidly with more diversified products and services being introduced to the market by many players. Africa's resilience is best assured by fielding its best team; and this is what has been done by seeking out the most fertile and respected minds in the industry to ensure that disaster risks are transferred in the most cost-effective manner."
Expressing strong faith that these appointments will be a game-changer for the work of the African Risk Capacity, the CEO of ARC Ltd, Ms Dolika Banda, stated,
"The high-level of combined international development experience, commercial insurance, savviness in building strategic global relationships, proven expertise in natural disaster financing, management and response systems, and a commitment to Africa that the new members are bringing on board will provide the requisite catalyst to the work of African Risk Capacity in providing customised solutions to Africa's sovereigns for food security and economic growth."
Mr Babade heartily welcomed Mr Abdoulie Janneh, Ms Delphine Traoré Maïdou, and Dr Frannie Leautier as Non-Executive Directors, as well as Dr Michel Jarraud, who will serve as Special Advisor to the Board
The appointments take effect from Wednesday, August 1.
---
The Non-Executive Directors:
Mr Abdoulie Janneh
Executive Director at the Mo Ibrahim Foundation
Abdoulie Janneh is currently Executive Director at the Mo Ibrahim Foundation based in Dakar, Senegal, a role he has held since 2012.  He is the former UN Under-Secretary-General and Executive Secretary of the Economic Commission for Africa (ECA) (2005 – 2012). Prior to this, he served as Assistant Secretary-General and UNDP Regional Director for Africa, where he was in charge of managing UNDP's largest Regional Bureau, covering 45 countries in sub-Saharan Africa with a complement of over 1,500 (2000 to 2005). Earlier in his UNDP career, he was Resident Coordinator and Resident Representative in Ghana (1996-1999) and Niger (1993-1996) and Deputy Executive Secretary of the United Nations Capital Development Fund (1990-1993).
Mr. Janneh is an active player in promoting African development and responding to the continent's national and regional priorities. Throughout his career, he has been an active player in enhancing partnership-building for Africa, aiming to mobilise support and build inclusiveness for shared development objectives. He has established and maintained high level partnerships with programme and donor governments, the private sector, civil society, and national, regional and international organisations. He has also written articles on African development and delivered policy statements and keynote speeches. He was member of several advisory panels of organisations on Africa's development.
Mr. Janneh remains engaged in supporting the African Union Agenda 2063 vision, NEPAD, the African Peer Review Mechanism and the climate change agenda. He is chair of the African Governance Institute and serves on the Boards of the Coalition for Dialogue on Africa (CoDA), AO Alliance Foundation, Global Integrity, International Lawyers for Africa (ILFA) and is a member of the Africa Forum of Former African Heads of State, amongst others.
Mr. Janneh, a Gambian national, has extensive international and Africa experience and is fluent in English and French.
---
Ms. Delphine Traoré Maïdou
Chief Operating Officer, Africa Allianz, Allianz Group
Bachelor's degree, Business/Accounting, University of Pittsburgh; MBA, Insurance Management, Boston University, School of Management.  Winner of the 2017 Insurance CEO of the Year at AfricaRe African Insurance Awards.
Delphine Traoré Maïdou is currently Chief Operating Officer of Africa Allianz, responsible for developing the Allianz Group's business on the continent, and she remains a non-executive member of the Board of AGCS Africa.  In her previous role as Chief Executive Officer of Allianz Global Corporate Speciality (AGCS) Africa (2012 to 2017), Ms. Maidou was integral in expanding the team and the range of insurance solutions for corporate clients across the Sub-Saharan Africa region. Between 2009 and 2012, Ms Maidou was Head of Market Management for Canada at AGCS, having joined the Group in 2005 as Executive Underwriter – Casualty. Ms Maidou started her career in 1996 as a Commercial Lines Underwriter for Ohio Casualty Group before being promoted to Umbrella/Excess Liability Underwriter in 2003.
Ms. Maidou has been recognised widely for her leadership, as well as her insurance and risk management expertise. Notable awards include: Chief Executive Officer of the Year (2017) for the significant contribution made to Africa's economy as Chief Executive Officer of AGCS Africa (Africa Economy Builders Awards); Outstanding Woman Leadership Award (Africa Leadership Awards 2015), Choiseul 100 Africa Top Economic Leaders for Tomorrow (2014 and 2015) and ranked 11th out of 50 Most Influential Women in Francophone Africa (2017) by Jeune Afrique. Ms. Maidou continues to contribute significantly in developing and transforming the African insurance industry as President of the Insurance Institute of South Africa and as a member of the African Risk Capacity's Outbreak & Epidemic (O&E) Advisory Panel.
Ms. Maidou is from Burkina Faso and has extensive experience in both Africa and North America. She speaks English and French.
---
Dr Frannie Leautier
Founder and Managing Partner of the Fezembat Group
PhD, Infrastructure Systems, MIT; Masters degree in Transportation, MIT.
Dr Frannie Leautier is the former Senior Vice President of the African Development Bank During her tenure at the bank, she led efforts in improving overall operational effectiveness to drive greater developmental impact.
Prior to this, Dr Leautier was the Chairperson and Co-Founding Partner of Mkopa Private Equity Fund, which is focused on private equity investments in small and medium size enterprises in Sub-Saharan Africa. Dr Leautier joined the World Bank in 1992 and held Transport Economist and Research Economist roles before being promoted to Senior Economist, Infrastructure Division of the South Asia Division, where she worked in 6 Asian countries and helped to build a cohesive team to deliver on infrastructure projects. She later served as Senior Director, Infrastructure (1997-1999), was appointed as Chief of Staff and Director of the Office of the President of the World Bank Group (2000-2001), and then Vice President for the World Bank Group and Head of the World Bank Institute (2001-2007). From 2007-2013, she was appointed as a Distinguished Professor of Leadership in a Globalised World, Sciences Po, Paris, where she taught Masters courses in international management and leadership.
Dr Leautier is a globally respected development expert with over 25 years of professional experience. She was previously Executive Secretary of the African Capacity Building Foundation (2009-2013) and has served as a Board Member of several organisations, including Women's World Banking, Institute for Security Studies, African Economic Research Consortium, International Potato Institute, Nelson Mandela Institution for Science and Technology, and the Global Agenda Council of the World Economic Forum, where she co-chaired the World Economic Forum Africa (2013-2014) and the African Institute of Governing with Integrity.
Dr Leautier has extensive Africa and global experience in both the public and private sectors, including strong operations' management experience in complex multilateral institutions. She is known for being results-oriented and a driver for efficiency, effectiveness and accountability.
Dr Leautier is Tanzanian and has extensive experience in Africa.
---
Dr Michel Jarraud
Previously: Secretary-General – World Meteorological Organization
Degree of "Ingénieur de l'Ecole Polytechnique" – Major Mathematics, Physics with chemistry and economics as additional subjects: Ecole Polytechnique; Degree of "Ingénieur de la Météorologie": Ecole de la Météorologie Nationale – Paris (France).
Michel Jarraud was the Secretary-General of the World Meteorological Organization from 2004-2015. Mr Jarraud was initially appointed by the Fourteenth World Meteorological Congress and was subsequently re-appointed by the Fifteenth and Sixteenth Congresses for second and third, four-year terms.
In 2012, he also assumed the Chair of UN-Water, the inter-agency mechanism that coordinates and strengthens the work of United Nations organizations and programmes on all issues relating to fresh water.
Before joining the WMO Secretariat as Deputy Secretary-General in January 1995, Mr Jarraud devoted part of his career to the internationally renowned European Centre for Medium-Range Weather Forecasts (ECMWF). He was appointed Deputy Director of the Centre in 1991, having been Director of the Operational Department from 1990. From June 1978 to December 1985, he was a researcher in numerical weather prediction at ECMWF. Mr Jarraud began his career with the French National Meteorological Service, Météo-France, as a researcher (September 1976-May 1978). He joined Météo-France again in January 1986 as Director of the Weather Forecasting Department, a role he held until December 1989.
Mr Jarraud is a scientist and a meteorologist with degrees from the prestigious French Ecole Polytechnique and the Ecole de la Météorologie Nationale. He is a fellow of the American Meteorological Society (USA), a member of the Société Météorologique de France, the Royal Meteorological Society (United Kingdom) and the African Meteorological Society, as well as an Honorary Member of the Chinese Meteorological Society and the Cuban Meteorological Society. Mr Jarraud is fluent in French and English.
# # #
About African Risk Capacity (ARC) ARC consists of ARC Agency and ARC Insurance Company Limited (ARC Ltd). ARC Agency was established in 2012 as a Specialised Agency of the African Union to help Member States improve their capacities to better plan, prepare and respond to weather-related disasters. ARC Insurance Company Limited (ARC Ltd) is the financial affiliate of ARC Agency. It was established in 2013 to provide insurance to participating sovereigns. It is a mutual insurance facility providing risk transfer services to Member States through risk pooling and access to reinsurance markets; it is owned by Member States with active insurance policies as well as KfW Development Bank and the UK Department of International Development (DfiD), as capital contributors.
With the support of the United Kingdom, Germany, Sweden, Switzerland, Canada, France, The Rockefeller Foundation and the United States, ARC assists AU Member States in reducing the risk of loss and damage caused by extreme weather events affecting Africa's populations by providing, through sovereign disaster risk insurance, targeted responses to natural disasters in a more timely, cost-effective, objective and transparent manner. ARC is now using its expertise to help tackle some of the other greatest threats faced by the continent, including outbreaks and epidemics.
Kapital Afrik intends to deliver strategic financial information to executives and managers, through a daily newsletter and a website that covers all African finance.