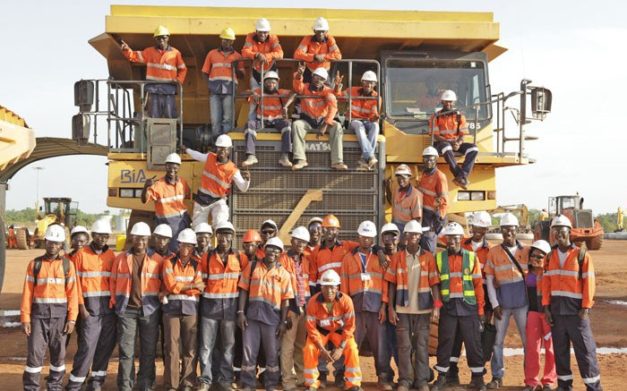 Sabodala Gold Operations, the Canadian mining company based in Eastern Senegal, has achieved gold production of 233,067 ounces for a turnover of 170 billion CFA francs in 2017, according to its general manager, Abdoul Aziz Sy.
In a press conference Wednesday, July 18 to present the seventh report of Corporate Social Responsibility of SGO in fiscal year 2017, Abdoul Aziz Sy further informed that the production of the company has increased by 13 % more than the previous year.
According to the top management, the contributions of the mine in Senegal amount, in 2017, to nearly 115 billion CFA francs, with more than 30 billion paid to the government, and more than 550 million in community investments.
For his part, the Director of Mines and Geology of Senegal, Ousmane Cissé, present at the presentation ceremony, announced the arrival of three new mining companies in the same area.
As a reminder, SGO has 1,158 employees in the extractive industry in the country. Teranga Gold's subsidiary (TGO) aims to become a mid-level gold producer in West Africa (Burkina Faso, Côte d'Ivoire).
Journaliste reporter à Financial Afrik, diplômée en Journalisme et communication à l'Institut Supérieur Entreprenariat ship et de Gestion (ISEG) de Dakar.
Bloggeuse, panafricaniste, elle est membre de l'Union Internationale de la Presse Francophone (UPF).
Maguette est une journaliste passionnée d'économie et d'actions humanitaires et intéressée par les questions liées au Genre surtout celles des femmes rurales.