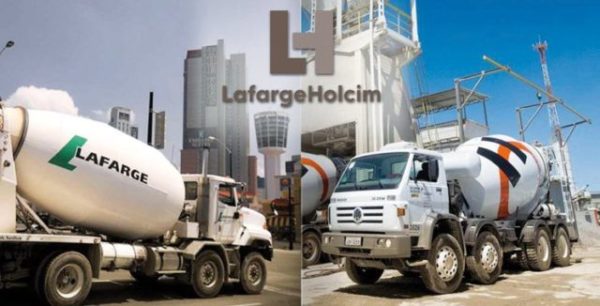 In less than a year, Cameroon will have a new Lafarge-Holcim cement plant. These words are from Pierre Damnon,
The now ex-general manager of the Cameroon Cement Factory (Cimencam), a local subsidiary of the group, which officially handed over its chair to Benoît Galichet on July 9, 2018.
With a production capacity of 500,000 tons per year, the new cement plant, located in the village of Nomayos (in the center of the country), will bring to 2 million tons, the overall production capacity of Cimencam which has lost the monopoly of the market with the arrival of Dangote Cement in 2015.
According to the chairman of the board of this industrial unit, the Cameroonian Pierre Moukoko Mbonjo, the plant should go into production early next year. It will have required an investment of 23 billion CFA francs, with important tax and customs exemptions (5 to 10 years), both during the installation and production phases.
It should be noted that in 2016, the State of Cameroon and Lafarge-Holcim signed the investment agreement for this project.
journaliste économique, titulaire d'un Master II en Communication et Journalisme de l'Institut Supérieur des Sciences de l'Information et de la Communication de Dakar (ISSIC). Grande amatrice de lecture et de musique. Féministe dans l'âme et passionnée de mode.