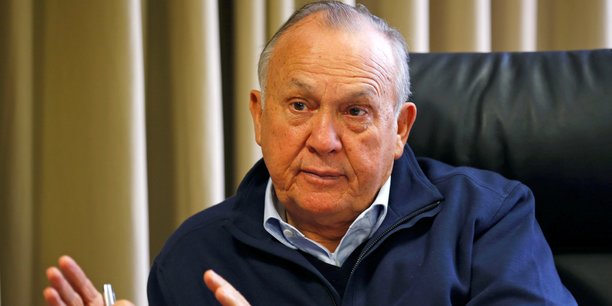 On the defensive since the debacle of the distributor Steinhoff, of which he is the main shareholder, the South African businessman Christo Wiese has covered part of the shares he holds in the other major brand he controls, Shoprite .
According to the terms of the deal, announced by Wednesday's press release on financial hedging, FirstRand, Rand Merchant Bank and Barclays Africa placed 17 million shares with institutional investors at 210 rand. share price, a slight discount to the previous day's closing share price (R224.89). The hedge itself is worth 3.6 billion rand (265 million dollars) and involves the establishment of a collar, a financial strategy that allows Christo Wiese to limit the risk of losses on his portfolio. of titles. A very real risk: on the Johannesburg Stock Exchange, the price of the Shoprite share has fallen by almost a quarter since March.
The transaction, which covers 2.9% of the capital of the distributor, was initiated by the firm Titan Premier Investments (TPI), the main investment vehicle of the South African financier, today at bay. Since the announcement of accounting irregularities at Steinhoff last December, a huge financial scandal involving a « hole » of $ 7 billion, which has caused the share price of the group's share price to fall by 95%, Christo Wiese had to yield for 4.2 billion rand ($ 310 million) of Shoprite shares in three consecutive transactions. A disengagement suffered more than wanted but the South African tycoon does not admit defeat: considering himself totally alien accounting irregularities found at Steinhoff, Christo Wiese now seeks justice in the repayment of $ 5 billion for a series of investments made in the company, in 2015 and 2016.