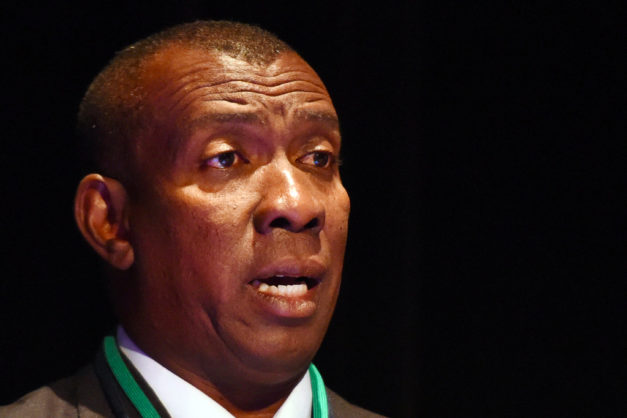 The head of the Malagasy government, Olivier Mahafaly Solonandrasana, made the apron Monday June 4 under pressure from the political crisis that the country has been going through for a few weeks.
This resignation comes after the request of the High Constitutional Court to appoint a new prime minister of consensus.
Indeed, the highest court of the country had ordered June 1, 2018, « the termination of office of the Prime Minister and the Government no later than June 5, 2018 ».
« I will hand over my resignation to the President of the Republic today. As a statesman, I will not present myself as an obstacle to the life of the nation, « said Olivier Mahafaly Solonandrasana on Monday during a press briefing.
« I gladly and gladly accept to resign. I have nothing to regret today and I can go with my head up, « he added.
Remember that since the end of April, the opposition shows daily to demand the resignation of the president. Two protesters were killed at the beginning of the sling, but the rallies are peaceful today. After a month of tension, the defense minister summoned power and opposition to find common ground.
The new prime minister must be appointed no later than June 12, according to the timetable set by the High Court, and compose a team that must reflect the results of the 2013 legislative elections.
Journaliste reporter à Financial Afrik, diplômée en Journalisme et communication à l'Institut Supérieur Entreprenariat ship et de Gestion (ISEG) de Dakar.
Bloggeuse, panafricaniste, elle est membre de l'Union Internationale de la Presse Francophone (UPF).
Maguette est une journaliste passionnée d'économie et d'actions humanitaires et intéressée par les questions liées au Genre surtout celles des femmes rurales.