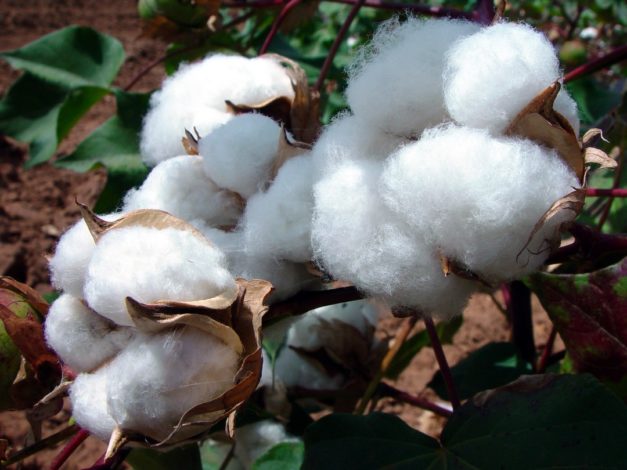 The New Cotton Company of Togo (NSCT) announced Thursday, May 31, to have completed the 2017/2018 campaign with a production of 117 000 tonnes of seed cotton, against 108 000 tonnes the previous campaign, an increase of 8%.
"The campaign was strongly disturbed by climatic anomalies characterized by severe rainfall deficits in places and floods that impacted productivity," says the former Sotoco (Togolese cotton company) which had planned a production of 160,000 tons. It indicates, moreover, that 168,000 hectares were planted against 129,000 during the 2016/2017 campaign.
The sector had just ended the campaign with a meeting of its stakeholders in Kara (about 420 km north of Lomé) where they launched the 2018/2019 cotton campaign. "The analysis of the performance of the 2017/2018 campaign made it possible to take appropriate measures for efficient management of the 2018/2019 campaign," reads the statement.
In addition, the sector has welcomed the fact that it remains an important lever for the fight against poverty in rural areas, with more than 17.5 billion paid to producers for the sale of seed cotton in terms of net income. , following a final price of 260 F / kg, which, she says, remains one of the highest in the sub-region.
This is the second consecutive increase in cotton production, following the decline registered in the 2015/16 campaign (81,000 tonnes against 114,000 tonnes for the 2014/15 season).
Rédacteur en chef de Financial Afrik. Basé à Lomé, Nephthali Messanh Ledy représente Financial Afrik depuis deux ans. Outre l'économie et les finances africaines, il est passionné de l'actualité internationale. Diplômé en Commerce International et en Marketing – Communication, il s'intéresse également aux réseaux sociaux et au football.