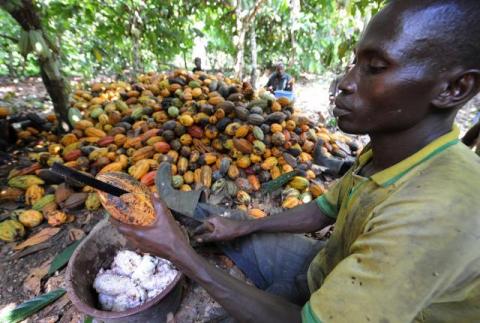 The African Guarantee Fund (AGF) is providing a partial guarantee amounting to CFAF 6 billion (USD 11 million) to Société Commerciale de Banque (SCB Cameroon), a subsidiary of Panafrican Group Attijariwafa bank.
This line is intended to facilitate the financing by SCB Cameroon, up to 13 billion CFA francs, of the project to set up a cocoa bean processing plant in the town of Kekem, in the region of West Cameroon. .
This project, supported by Cameroonian SME NEO Industry, will not only provide Cameroon with an annual processing capacity of 34,000 tons of cocoa beans, but also create many jobs.
The project will create 168 full-time direct jobs and about 250 part-time jobs. Overall, the project is expected to help generate jobs for more than 2,300 people, including farmers who will supply the plant directly with cocoa beans.
Commenting on this operation, Mr. Félix BIKPO, Managing Director of the African Guarantee Fund, reaffirmed the commitment of its structure in the search for financing solutions for SMEs, particularly agricultural ones.
According to Mr Felix BIKPO, "The agribusiness sector is the main contributor in most African economies and has the highest potential for job creation. It therefore seemed obvious to AGF to give it special attention. Thanks to the comfort provided by our guarantee, the SCB will finance an innovative project which will benefit all the actors of the cocoa sector intervening in the Kekem zone, to be able to benefit from a local outlet for the years to come ".
Also speaking at the signing ceremony, Mr. Mohammed MEJBAR, Managing Director of SCB Cameroon commented that "the partnership with AGF is fundamental. Because there is no future for Africa without a sustained development of the SME, on which all our economies are built.
Kapital Afrik intends to deliver strategic financial information to executives and managers, through a daily newsletter and a website that covers all African finance.