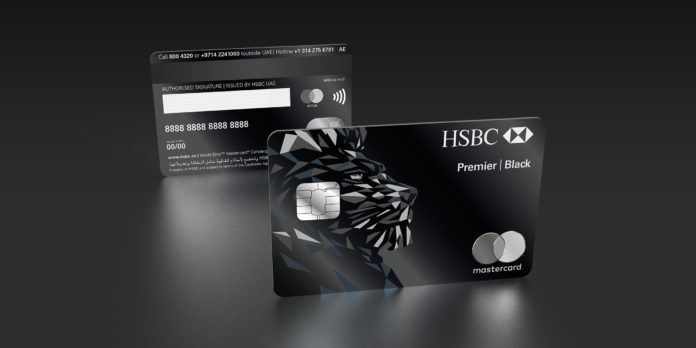 IDEMIA, the world leader in Augmented Identity, provides HSBC's all-new, exclusive black card – a metal-clad card with a dual interface (contact and contactless) designed to offer travel and fashion experiences. unique to its owners.
IDEMIA's metal cards add to HSBC's credit cards in the UAE. HSBC's new "Black Credit Card" is designed for high-end customers and offers exclusive benefits such as 200,000 AirMiles at registration, 100,000 Air Miles at each anniversary, accelerated rewards of up to 2 , 5 Air Miles per 1 dihram spent on the card, free and unlimited access to the lounge lounge for card holders and guests, free access to the HSBC Entertainer program with the "Fine Dining" and "Cheers" option, free access to golf, international concierge service, and much more.
The new card comes with a contemporary design and a luxurious metal finish, coupled with non-contact capabilities.
"IDEMIA is excited to provide HSBC with this premium and premium product as part of our joint venture, which is a continuation of our longstanding partnership. The major goal of this alliance is to provide the latest innovations to meet the increased demand for premium products and services for HSBC customers. We are proud to offer a wide range of metal cards to banks looking to attract or retain premium customers, "said Muzaffar Khokhar, president of IDEMIA's Middle East and Africa region.
"HSBC is delighted to have concluded this partnership with IDEMIA to offer this innovative metal card to our customers. The HSBC black card, with its unique design and tailor-made benefits, will offer unforgettable experiences to our customers. From travel to culinary, cultural and shopping experiences, there is no limit to the benefits provided by this card, "Delcare Kunal Malani, Regional Manager Customer Relationship Management, Middle East & North Africa, Turkey, HSBC Middle East
IDEMIA is the result of the merger of OT (Oberthur Technologies) and Safran Identity & Security (Morpho). With nearly $ 3 billion in sales and 14,000 employees worldwide, IDEMIA serves customers in more than 180 countries.
Kapital Afrik intends to deliver strategic financial information to executives and managers, through a daily newsletter and a website that covers all African finance.