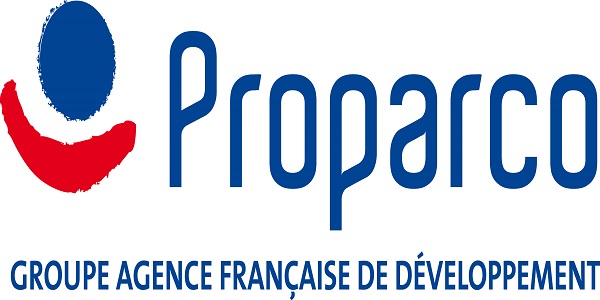 Proparco has just taken a $ 3 million stake in JUMO, a start-up that offers non-underbanked people access to financial services through their mobile phones. JUMO develops an innovative platform for financial inclusion.
An innovative and responsible digital financial services model
JUMO offers its customers to subscribe to loans and savings products from their mobile phone. Fintech has developed a credit scoring algorithm that helps people to estimate their solvency and thus access funding at very limited costs.
In 2017 alone, the start-up granted 12.2 million loans to its clients. JUMO currently operates on the African continent (Tanzania, Kenya, Uganda, Zambia and Ghana) and has recently started operations in Asia (Pakistan).
Sensitive to the principles of customer protection, JUMO has set up an ethics committee that evaluates, independently, the respect of good practices. The company has also collaborated with organizations such as The Smart Campaign to adapt customer protection standards to digital financial services, with a particular focus on data privacy aspects. In 2017, the MasterCard Foundation named JUMO as the company offering financial services and working with low-income customers in the most client-centric emerging markets.
Supporting large-scale financial inclusion
The majority of current JUMO clients have very low incomes (80% of Tanzanian clients live on less than $ 4 a day) and access formal credit for the first time (81% of Tanzanian clients and 77% of Zambian clients) declare that they have never obtained a formal loan before).
Digital financial services can therefore be one of the solutions to meet the shortage of traditional banking services, which are often expensive and unsuitable for the needs of a large part of the population living in emerging countries.
With this $ 3 million equity investment, Proparco will support the growth of JUMO and contribute to the development of financial inclusion of people often excluded from the formal banking system, including micro-entrepreneurs in the informal sector who account for two-thirds of clients. JUMO.
Beyond, this funding will help improve their living conditions. As borrowers make use of their loan to cover urgent costs and invest in their business, this project will contribute to their financial empowerment.
Finally, the project supports the creation and maintenance of jobs both within JUMO and indirectly within the informal private sector by supporting the employment of entrepreneurs and their employees.
For Grégory Clemente, CEO of Proparco, "this investment in JUMO, which is also our first direct investment in a FinTech, is a natural extension of our work for financial inclusion, through microfinance institutions, credit to SMEs and today via digital. Thanks to the mobile phone, this project will reach a larger number of people and more diverse geographies. "
For Andrew Watkins-Ball, JUMO Founder and CEO, "Now that we have demonstrated our business model, we are preparing to move to another stage and develop the largest and cheapest platform for financial services. in emerging countries. With Proparco, we have an investor with us who understands the complexity of our markets and who is committed to the same quality imperatives, such as customer protection and transparency. "
Kapital Afrik intends to deliver strategic financial information to executives and managers, through a daily newsletter and a website that covers all African finance.